Protiviti Graduate Programs
Protiviti is a global consulting firm that delivers extensive expertise, objective insights, a tailored approach, and unparalleled opportunities to help leaders confidently face the future.
Protiviti currently has 0 opportunities.
Select the following options:
Past Protiviti Graduate Hiring Statistics
If you're interested in working at Protiviti, understanding when they have opened up applications for their graduate programs, graduate jobs and internships is helpful knowledge to have so you know when you might need to apply. Use the below information to see when Protiviti hires graduates, but more importantly what graduate degree's and other student attributes they target for their jobs.
---
Locations
Sydney (100%),

Brisbane (100%),

Canberra (100%),

Adelaide (100%),

Hobart (100%),
Work rights
Australian Citizen (100%),

Australian Permanent Resident (100%),

New Zealand Citizen (100%),
Past Protiviti Graduate Programs
Check out some of Protiviti's past jobs they have posted on GradConnection over the last 12 months. Understanding the details about what a graduate employer is looking for well before applications have opened can sometimes be the edge you need to secure your first graduate program.
---
We are pleased to announce we will be attending the GradConnection Virtual Career Fair on 5th March , an entirely online interactive careers fair accessible to all students and recent grads.
We are pleased to announce we will be attending the Monash Virtual Career Fair on 4th March , an entirely online interactive careers fair accessible to all students and recent grads.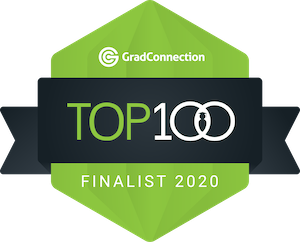 Protiviti is a global consulting firm that delivers extensive expertise, objective insights, a tailored approach, and unparalleled opportunities to help leaders confidently face the future.
Our consulting solutions span critical business problems in technology, business process, analytics, risk, compliance, transactions, and internal audit. We are committed to attracting and developing a diverse workforce of professionals that share the common value of collaboration.
The Protiviti name encapsulates what we value as an organisation. Each "i" in Protiviti represents the values we bring to our work each day:
integrity – we commit to do the right thing in all situations
inclusion – we succeed through teamwork, diversity, and respect for each other
innovation – we expect, value, and deliver new ideas and approaches.
What does this mean for you? At Protiviti, you will be working with world class clients across a multitude of industries including financial services, health, technology, mining, energy and utilities, and government.
You will be able to apply your skills and knowledge to deliver innovative solutions to your clients. You will be networking with key stakeholders such as senior managers and managing directors, who will empower and support you to drive your own career and will ensure you have the best possible career development opportunities.
Protiviti Graduate Programme
Protiviti
---
At Protiviti, we believe that a career is about more than just working, providing deliverables, and being compensated for your efforts. A Protiviti career is about opportunities to lead, learn, grow, and contribute to something significant.
We strive to recruit and hire the best talent. But it doesn't stop there. Once you join us, we build your career through exceptional work experiences, a culture focused on learning and development, and a commitment to the things that matter to you.
Are you inspired to make a difference? You've come to the right place.
We require Consultants in Brisbane, Sydney, Canberra, and Melbourne to begin work in 2021.
Our people are our most valuable asset and, just like our company, they are unique. Consultants work in dynamic, team-oriented environments where they define technology system or business process issues, compile information and analyse data in order to present solutions to our clients.
A Day In The Life
Our Recruiting Process
Protiviti
---
If you think you've got what it takes to make a difference, then apply today!
Our recruiting approach focuses on one thing: you! Throughout the process our goal is to get to know you so that we can better understand your potential fit within our organisation.
Step 1: Online application with a few brief questions to answer
Submit your resume, cover letter, and academic transcript. We strongly recommend your application includes all relevant details. You will be asked to answer a few questions in your application that will help us understand what you're looking for in your career and what areas interest you the most. Please note students must be Australian citizens or permanent residents to apply.
Step 2: Skype interviews
Once we receive your application and determine that you are a good fit for Protiviti based on your responses, you will then be invited to participate in a Skype interview. This will help us get to know you better.
Step 3: Assessment centre at our offices
After your Skype interview, successful candidates will be invited to participate in their local office half-day assessment centre. This will let us get to know you and how you conduct yourself around your potential colleagues. You will hear from and meet managing directors in the office, complete a written scenario, and conduct a small presentation.
Step 4: Offers made
If you are successful to this stage, congratulations! Offers will be made to you in writing and posted to your nominated address within 1 month of your assessment centre.
What We're Looking For
Our Interview Process
The Assessment Centre
Protiviti Benefits
Protiviti
---
Study and training assistance
This includes a vast online library of courses through our intranet and free access to the Protiviti Knowledge Leader.
Social club with regular employee events
Each Protiviti office has a social club that conducts activities on a monthly basis. You will be invited to join the Protiviti social club upon signing your contract.
Anytime, Anywhere Rewards
At Protiviti we're committed to recognising individual and team performance on an impromptu basis for their special effort on a client or internal project. This award can be presented on the spot when a manager notices an employee doing something worthy. Anytime, Anywhere Rewards can also be presented at the staff meeting for additional recognition. Usually presented at our Town Hall meetings, these awards can range from $50-$250 rewards.
Annual bonus programme
To support Protiviti's growth, we have designed an innovative and motivational compensation plan. Protiviti's compensation plan applies industry best practices for calculating incentive compensation. The Plan is updated at the discretion of the Company periodically to respond to market conditions, employee feedback and to better align the Plan to reward employees' contributions in support of Protiviti's business goals.
Wellness at Work programme
At Protiviti we recognize that a happy and healthy workplace leads to a more engaged, inspired and productive workforce. Our Wellness programme aims to support our employees by promoting health and wellbeing. With an annual program of events including health checks, awareness sessions and support for organisations such as R U OK? Day, Movember and Breast Cancer Awareness, we aim to promote our employees' wellbeing and ensure they are as healthy as possible to perform their roles. We also offer fresh fruit every week, free flu vaccinations, mental health awareness sessions, and access to an Employee Assistance Programme.
Challenge School
Our immersive training programmes, known as Challenge Schools, are developed and then taught by our talent-rich network of colleagues in various locations around the world. Challenge Schools focus on building proficiency through real-world scenarios. Sessions are tailored to each level in our career model and provide a unique opportunity for our global workforce to come together, share knowledge, and connect as a team.
Protiviti Diversity and Inclusion

Protiviti
---
As an ongoing commitment to our people, our diversity and inclusion initiatives are designed to attract, develop, and retain the most talented and qualified professionals in the market regardless of race, disability, national origin, religion, gender, age, sexual orientation, or any other dimension of diversity.
Protiviti's high standards focus on diversity and inclusion in order to best serve our clients and provide a rewarding career experience for our people. As a global organisation, we need a team of professionals from every market in which we operate each bringing broad experiences, unique perspectives, and diverse backgrounds to bear for our clients.
Protiviti have a number of established networks including:
iGROWW – Women's Network
"iGROWW" is an employee network group providing a workplace community for women employees. It is a forum to enhance employee success and working environment, achieved through discussions, support and initiatives focused on the recruiting, mentoring, growth, and retention of women. We encourage participation from all employees to help provide perspective, encouragement, and support in this initiative.
Multicultural Employee Network Group
The Multicultural ENG's purpose is to (1) promote a working environment and grow a network in which employees of all cultures, races, religions, nationalities, and ethnicities feel accepted and valued, (2) provide an outlet to discuss topics with individuals who share similar backgrounds, and (3) to attract, recruit and retain a diverse and inclusive workforce.
Parent's Network
The Parents Network is a community for working parents at Protiviti. Through this network, we empower working parents to share successes, exchange information, support transitions and tackle challenges together.
ProPRIDE
The network's vision is to promote awareness and foster understanding and acceptance of sexually diverse Protiviti employees and clients, and provide education and support to their families, friends, and colleagues.