Simplot Graduate Programs & Internships
At Simplot Australia, we're in the business of Bringing Earth's Resources to Life, enabling us to deliver on our company purpose of Contributing to Feeding Our World.
Simplot Australia is an agricultural and food manufacturing business. We have manufacturing facilities and sales offices across Australia and New Zealand and directly employ al…
View more Simplot has no active opportunities at the moment.
See who's currently hiring with our Job Search!
Search for jobs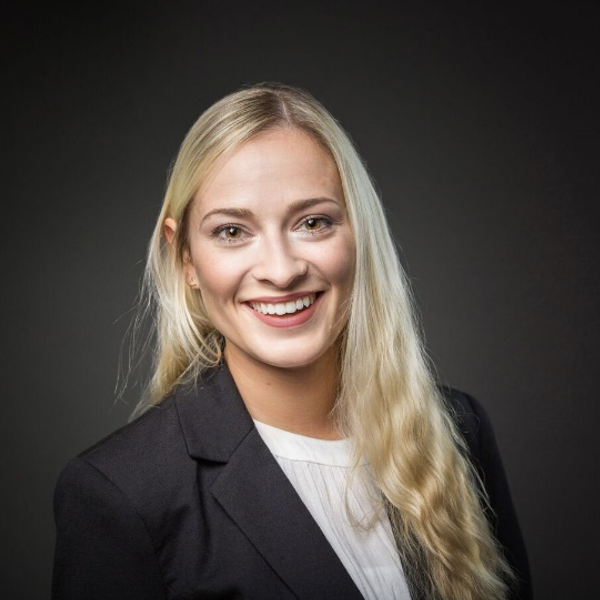 Lena Frey
Packaging Technologist
Masters in Bioprocess Engineering, Technical University Hamburg
After I completed my Masters in Bioprocess Engineering at the Technical University Hamburg, I started to work within the medical business right after as packaging engineer in Germany. I enjoyed this diverse role where quality, communication and motivation were the keys to my personal and professional development. I see this as the start of my passion for Packaging as it involves so much more than I imagined.
At Simplot I was given the chance to continue working in the field that I find so interesting. I will be able t…
View more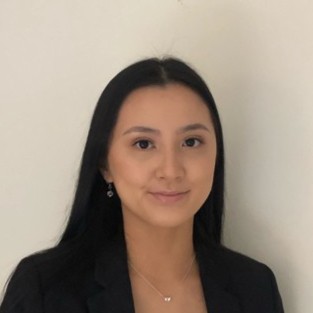 Annette
Supply Chain Graduate
Bachelor of Pharmaceutical Science and Chemical Engineering
I was thrilled to be able to learn from a diverse pool of experienced employees, as well as develop well-rounded skills that will set me up to become a better leader. Another aspect of the rotational program that stood out to me was the networking opportunities and the huge amount of support around personal and professional growth. One thing that was consistent across all the highlights is the people I have met – everyone is friendly, passionate about what they do and not afraid to have a bit of fun – which has made the Simplot Australia Graduate Program all the more enjoya…
View more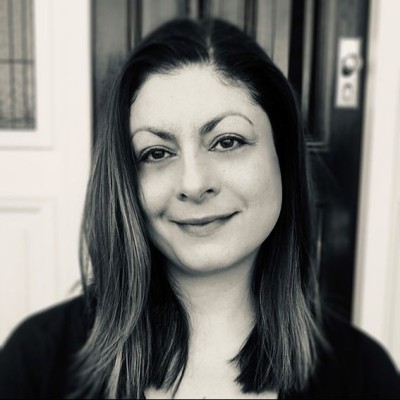 Jo Finney
Head of Finance - Corporate & FP&A
Graduate Mentor
Over the last 18 months I have had the privilege of mentoring one of the finance graduates as part of the Simplot Australia Graduate Program. Understanding the goals and ambitions of my mentee has been vital to guiding them through their graduate journey. It has been very rewarding to be able to impart my knowledge and experience from the last 25 years in the workforce, and provide the learnings and advice I wish I had been given when starting out in my career.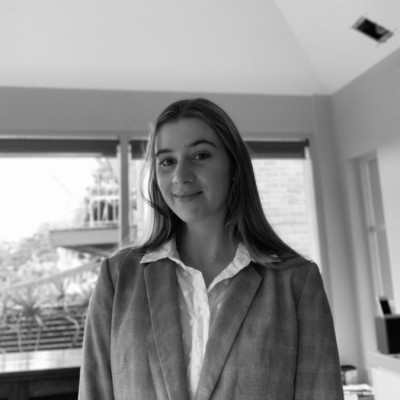 Nina
Commercial Graduate
Bachelor of Marketing and Media
Simplot's graduate program has offered such a wide variety of learning experiences, from working with our agencies in comms and social media across a range of retail brands, gaining valuable sales and field experience as a SSR and learning about activation across foodservice. The opportunity to work in three different roles within two years is a huge advantage to a graduate program such as Simplot's and has really fast-tracked my learning and capability. When accepting the graduate role, I knew that I would have the opportunity to work across some of Simplot's big household brands throughout the graduate rotations…
View more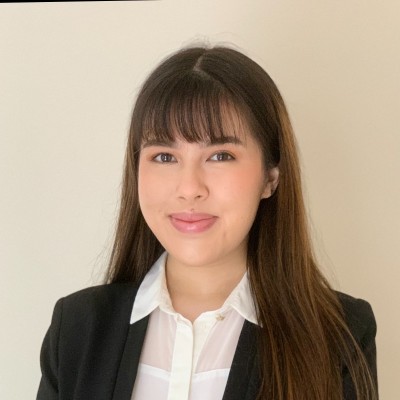 Sabrina
Supply Chain Graduate
Bachelor of Commerce
The variety of rotations offered across the program was a key standout for me. From going out to the fields and harvesting potatoes, to being in our factories and seeing our products being made, to learning about how these products get delivered to our customers and more – I have been able to get a breadth of experience across the Supply Chain. This has been helpful for me to narrow down what interests me the most and what future role I'd like to pursue, which was what appealed to me about having rotations. It has also been a great way to understand how different areas of the business work together to bring seed-to-pla…
View more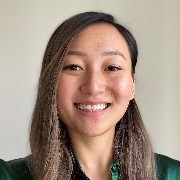 Leanne
Commercial Graduate
Bachelor of Business
Throughout my time in uni, I always took a particular interest in the marketing of supermarket goods, particularly packaging and design. When I noticed that Simplot had started to offer a graduate program, I was extremely excited as it seemed like the perfect place to jump start my career in the FMCG industry!
The graduate program stood out to me because it offered two weeks in the Simplot factories across Australia, as well as graduate development days and exposure in the Sales department. These are opportunities and experiences that wouldn't be offered in a standard full-time role and have assisted m…
View more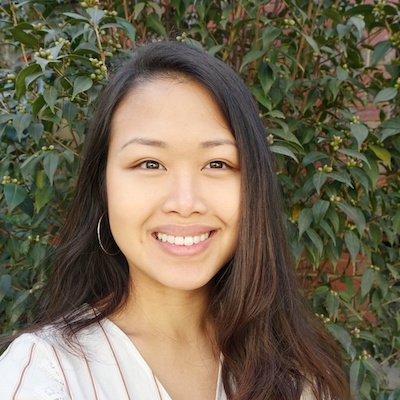 Roxanne
Brand Manager
Bachelor of Commerce and Nutrition Science Degree
I first graduated with a Bachelor of Commerce from The University of Melbourne in 2013, followed by a Nutrition Science degree from Monash University – The combination of which led me to pursue a career in food industry, combining my love of food & nutrition with business. I have held various roles at Simplot Australia, the last of which was Senior Nutritionist and now I'm a Brand Manager in the Marketing team! 
When I first graduated, I didn't know much about food industry, much less who to work for. During interviews, I fell in love with the Simplot culture and have chosen…
View more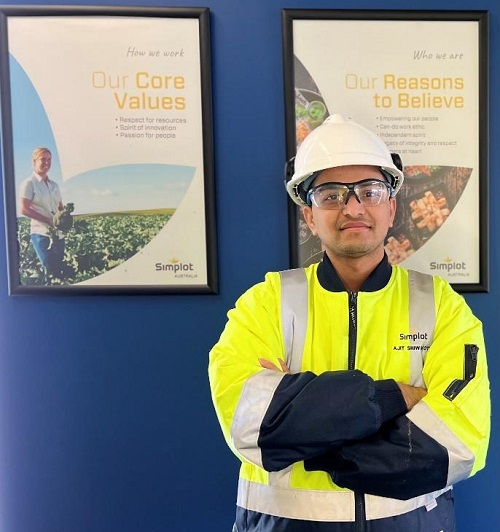 Ajit Shiwakoti
Project Engineer
Bachelor of Engineering (Mechanical Engineering),
PMP certification from Project Management Institute
I joined Simplot Australia as a Project Engineer- Mechanical, and I am currently working on various capital projects at Simplot Potato Processing Plant in Ulverstone, Tasmania. My current role is about driving capital projects from its conception to completion, maximizing project efficiency and ensuring sustainable, reliable, and efficient plant operations.  
Yes! For me, it was an eagerness to work on the Projects that has a meaningful impact on the society rather than just a "return on investment" for the business. Working for Simplot m…
View more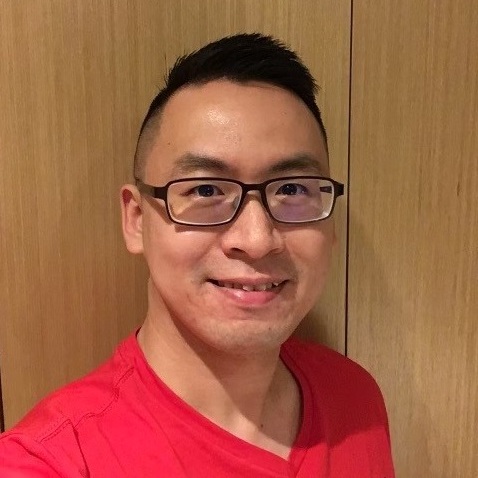 Franco Chan
Food Technologist
Master of Food Science and Technology,
Master of Agriculture Science
I was attracted and excited to join Simplot as it is a well-known global organisation with strong market presence and well-known, immediately recognisable brands. Simplot has a strong reputation for great culture, attracting talented people and providing career development opportunities with a focus on leading innovation in food trends, driving positive change and providing healthy food options for consumers.     
The company has an open mind set, positive culture, great systems and processes, and long-term career opportunities to further develop m…
View more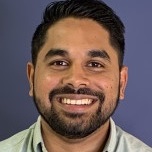 Prasan Karunathilaka (CPA)
Project Engineer
Bachelor of Commerce (Accounting & Finance)
Simplot is a market leader that manages many household brands that we can all resonate with. It's an organisation that I've been watching for years from afar so when I stumbled upon this opportunity, I felt strongly that I could make a positive impact and contribute to an exciting and forward-thinking industry.
The collaborative spirit that drives the work ethic of its employees made me realise I want to belong to this kind of team. Since commencing with Simplot it has not only met my expectations but exceeded it.  
I love the diverse, inclusive and co…
View more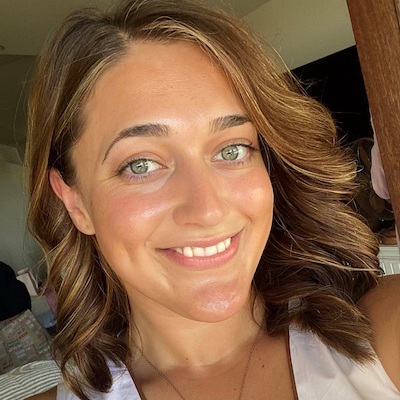 Brooke Dean
Cost Accountant
Bachelor's degree of Accounting
I have recently started the position of Cost Accountant at Simplot Australia for the Bathurst plant. I graduated university the beginning of July 2022 with a Bachelor's degree of Accounting at Charles Sturt University Bathurst. My degree was focused on company accounting and statistics, which made for the perfect job at Simplot. I have been in the finance role for two months while still studying my degree at the time. This role at Simplot was the perfect opportunity to expand my knowledge and use my skills of analytics. The business culture and dedication to their employees is a credit to the comp…
View more
At Simplot Australia, we're in the business of Bringing Earth's Resources to Life, enabling us to deliver on our company purpose of Contributing to Feeding Our World.
Simplot Australia is an agricultural and food manufacturing business. We have manufacturing facilities and sales offices across Australia and New Zealand and directly employ almost 2,000 people. We are trusted as a leading provider of quality, sustainable and nourishing food for the ever-changing needs of consumers and customers in Australia, New Zealand and chosen growth markets.
As a business, we pride ourselves on building long term partnerships with Australian farmers and our supply chain, investing in our people, and building mutually beneficial relationships with our customers.
Our Company had its humble beginnings as a one-man farming operation, founded in 1929 by the energetic J.R. (Jack) Simplot in Boise, Idaho, where our global head office remains today. Since then, the J.R. Simplot Company has grown to become a multinational agricultural business with annual sales of more than $US5 billion.
The Simplot Australia story began in 1995 when the J.R. Simplot Company expanded into Australia, acquiring iconic brands like Birds Eye, John West, Leggo's, Chiko and Edgell. 
Today, we are a uniquely diverse business that includes potato, vegetable, seafood and sauces manufacturing operations that supply frozen, shelf-stable and chilled products to retail and foodservice customers. We are proud of the investment we are making in the future of Australia through our Australian manufacturing operations. 
Our Operations
We care about our people, and their safety, health and wellbeing are first and foremost.  We're focused on building an inclusive workplace where our people are rewarded for their efforts.  
The skills and talents of our people are diverse, and we employ people across a range of roles including, agriculture, manufacturing, sales, marketing, finance, logistics, information technology, digital, human resources, culinary, nutrition, packaging and food technology. In addition, we nurture ongoing development and encourage our people to grow their careers with us.
Only through the capabilities of our people are we able to continue to produce the loved and trusted products that our customers and consumers depend upon. We supply these products to Australia and New Zealand's largest retailers and work closely with them to innovate and develop quality, sustainable and nourishing food that helps grow their business and meets the evolving needs of consumers. 
We're also one of Australia's largest suppliers of foodservice products. We supply quick service restaurants, cafes, restaurants, stadiums, hospitals, aged care facilities and many other venues. Products range from balanced meals, convenient frozen vegetables, tasty pasta sauces, nutritious seafood, and snack foods.
Our head office is located in Mentone, Victoria and our manufacturing facilities are located in Flemington and Echuca in Victoria, Bathurst and Kelso in New South Wales and Devonport and Ulverstone in Tasmania. Additionally, we have two Agricultural Services locations in New South Wales and Tasmania. We operate a complex and extensive supply chain globally and throughout Australia and New Zealand. Investing in Australian manufacturing and expanding our agricultural footprint is part of our long-term growth strategy.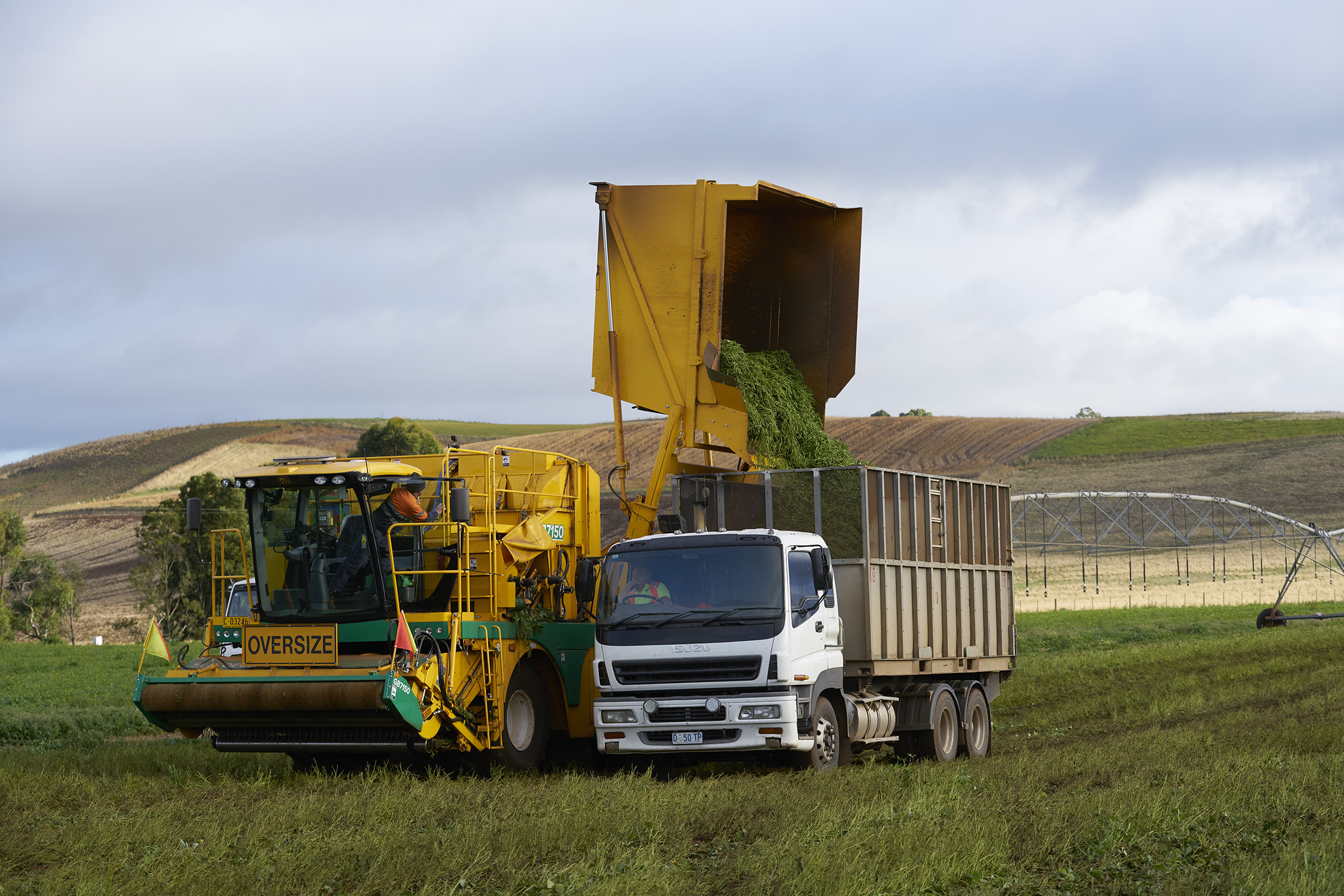 At Simplot Australia we are guided by our values: 
Respect for Resources
Spirit of Innovation
Passion for People
We embrace diversity, equity, and inclusion. We care about creating an environment that promotes safety and wellbeing and where our people feel supported, respected and empowered. We do not tolerate any form of discrimination and are committed to providing equal opportunities for all our team members.
Simplot is passionate about cultivating a future where good ideas and inspiring possibilities have the chance to grow. We want our team members to build exciting and fulfilling careers with us and offer professional and personal growth opportunities.
The Perks
Flexible working arrangements and a variety of engaging Health and Wellbeing programs
Diverse Leadership Development Programs and Professional Development Support
Employee Reward and Recognition Program 
Bonus incentives 
Discounted Health Insurance and Gym Memberships
Sensory Club Program – Enjoy and taste our new product launches and access to our Culinary cooking sessions
Novated Car Leasing Agreements
Income Protection Insurance 
Opportunity to purchase additional annual leave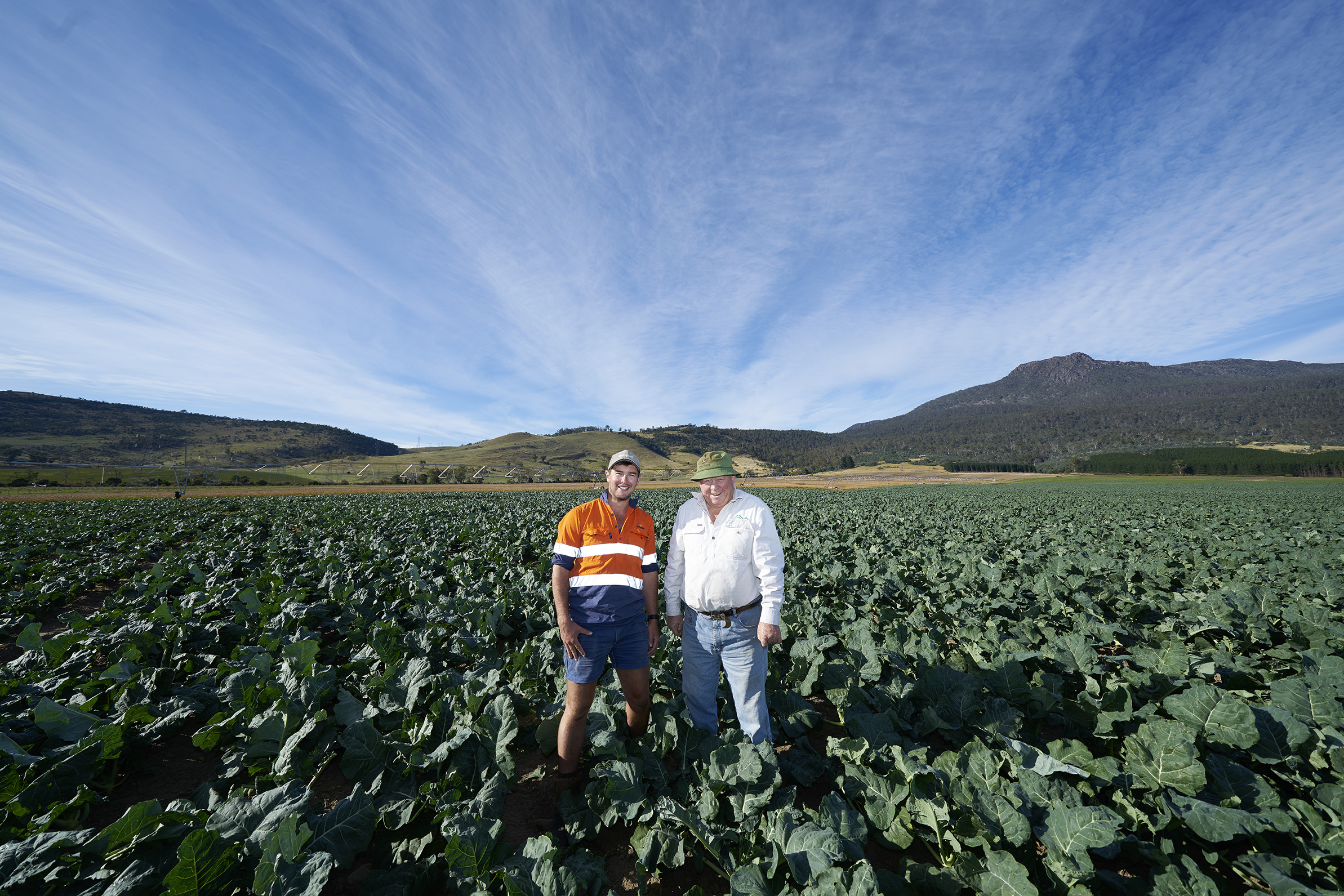 Aussie Grown is at our heart
Now, more than ever, it's essential to focus on our local industry, which means supporting Australian farmers and Australian jobs. At Simplot Australia, we've been committed to sourcing Australian vegetables first for over 25 years. Today, we're the last Australian grown frozen and shelf-stable vegetable provider of any scale in Australia.
Our commitment to sourcing Aussie vegetables first means we aim to use homegrown produce in our products wherever possible. To put this into perspective, on average, 95% of the potatoes and 87% of the vegetables in our products come from right here in Australia. We are currently investing significantly in projects across our supply chains to ensure we can increase the amount of Australian produce in our products even further. 
Of course, if a vegetable is not grown in Australia, or there simply isn't enough to go around, we might need to look further afield. But for Simplot Australia, fresh vegetables from our Aussie farming community will always be our first choice.
We're proud to work with over 300 growers across Australia, some of whose families have been growing potatoes and vegetables for generations. We believe that sourcing Australian grown produce, and innovating with Australian growers is a key differentiator and will not only ensure the viability of our farming communities; it is the key to a sustainable future for all Australians. 
We also support the broader Australian manufacturing and agricultural industry through working closely with transportation and distribution, cold store providers, ingredient and packaging suppliers. We're committed to Australian grown and to Australian manufacturing for the long-term.
We continue to invest in our operations and agricultural research. This helps Aussie growers improve their farming operations, keep regional communities strong, and ensure that high-quality produce is here for generations to come.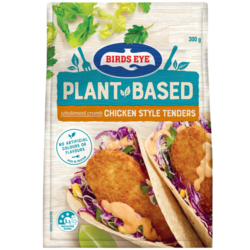 Our loved and trusted brands
Simplot Australia recognises the importance of health and the vital link between healthy eating habits and regular physical activity as part of a healthy lifestyle.  
We're a leading provider of nourishing food and regarded as an industry leader in this space. With a Simplot product in almost every Australian pantry, we feel we have a responsibility to contribute to feeding our world with healthy meal and snack options and continuing to improve the nutritional value of our products.
We're home to some of Australia's most loved and trusted food brands - Birds Eye, Edgell, John West, Leggo's, Raguletto, Five Brothers, I&J, Chicken Tonight, Five Tastes, Harvest, Seakist, Ally and Chiko.
Welcome to the Simplot Australia Graduate Program.
At Simplot Australia, we're in the business of Bringing Earth's Resources to Life, enabling us to deliver on our company purpose of Contributing to Feeding Our World.
Simplot Australia is an agricultural and food manufacturing business, employing almost 2,000 people across Australia and New Zealand and operates six manufacturing facilities. We are trusted as a leading provider of quality, sustainable and nourishing food for the ever-changing needs of consumers and customers in Australia, New Zealand and chosen growth markets. Which is why we're looking to develop future leaders through recruiting top graduate talent. After all, your success is our success.
We aim to develop our future leaders through our two-year Graduate Program. Graduates are employed on a full-time basis and complete four rotations in different areas of our business, each six months in duration.   
We are looking for graduates who:
Are innovative thinkers
Have strong analytical skills
Possess a growth mindset
Like to be challenged
Are resilient and resourceful 
Have highly developed communication skills
Our program has been designed to give graduates broad exposure to our business. You will work with a diverse pool of talented and experienced people and gain exposure to our valued customers. You will be supported and developed by a manager, mentor and a buddy. The training you receive will combine group and self-paced development.
We are offering graduate opportunities across the divisions listed below. Each of our graduates will gain valuable insights through rotations into different areas of our business, cross-divisional projects, travel to sites and training programs.
Innovation & Growth 
Commercial
Finance 
Supply Chain
Outside of our Graduate Program there are opportunities to join our business in entry level roles across all our divisions. These roles could include, but are not limited to: 
Sales Support Representative 
Engineers
Quality Assurance Technician (Food Science)
Logistics Administration (Supply Chain Management)
Finance Officer
Assistant Brand Manager
Customer Service Officers
Human Resources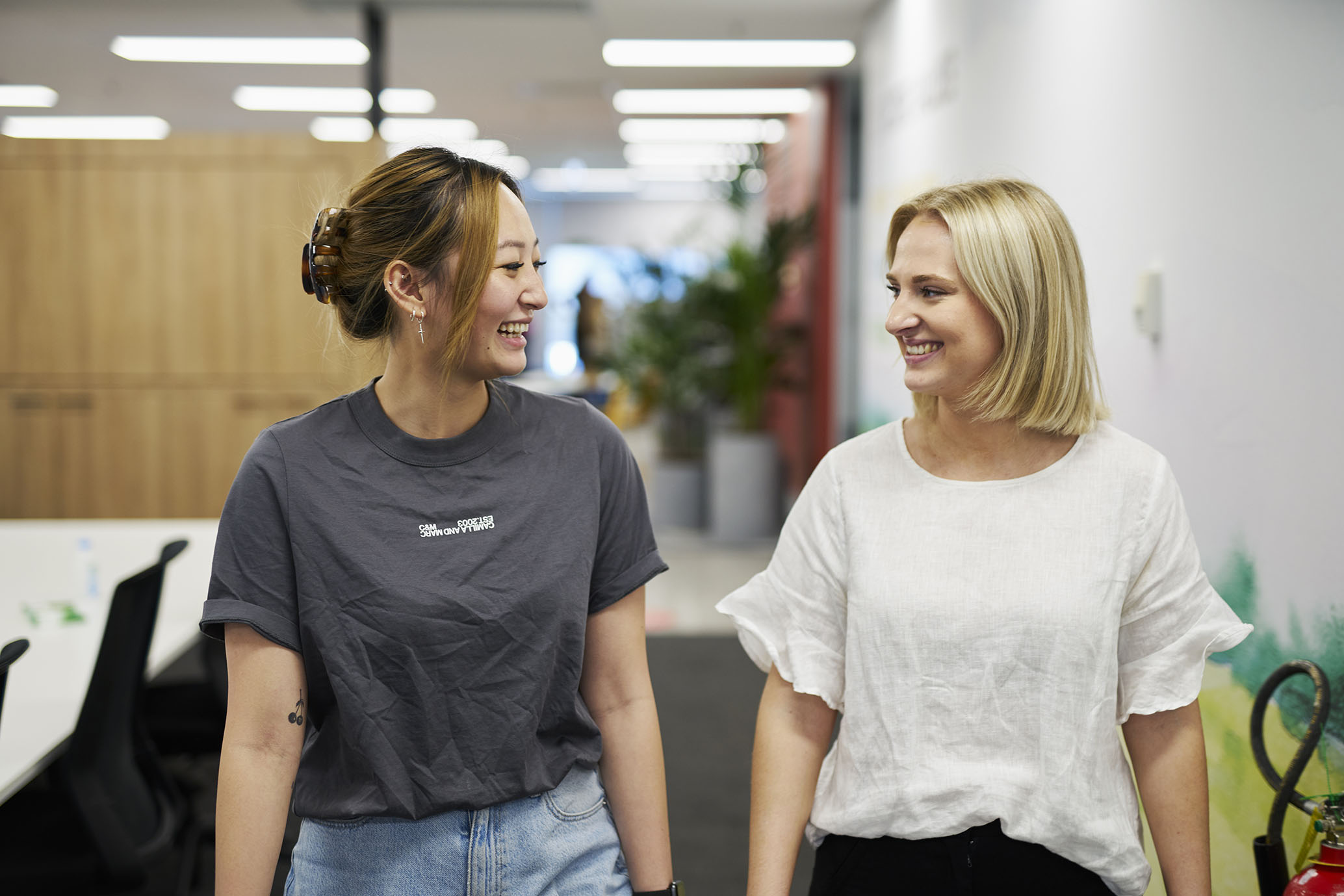 At Simplot Australia, we' are inspired by our mission of Bringing Earth's Resources to Life, which enables us to deliver on our company purpose and Contribute to Feeding our World. We do this by providing quality, sustainable and nourishing food for the ever-changing needs of customers and consumers.
The Simplot Australia Graduate Program (office-based) and Supply Chain Graduate Program (office-based OR site-based) are highly competitive programs for candidates seeking an exciting leadership career with Simplot. Our programs are designed for top talent who seek a performance-based culture that is built on our values of Passion for People, Respect for Resources and Spirit of Innovation.
As part of our two-year program, you will join a cohort of other ambitious Graduates to learn directly from Simplot leaders, get exposure to a range of different functions, have the opportunity to travel to our various sites to see exactly how our products are made, and work on business projects where you will have a real impact from day one.
Applications for our Simplot Graduate 2023 program are now closed, and all roles have been filled. Please check out our other open vacancies that we are actively recruiting!
Eligibility criteria for our Graduate Program:
completed your undergraduate or postgraduate degree within the last 2 years of the program start date
achieved a credit average (65% or higher)
have completed a relevant Degree
be available to commence late January (the year our program commences)
are an Australian or NZ citizen, hold Australian Permanent Residency, or have full working rights for full-time employment in Australia
We are looking for graduates who:
are innovative thinkers
have strong analytical skills
possess a growth mindset
love to be challenged
are resilient & resourceful 
have highly developed communication skills
Our hiring process:
Submit your application
Complete an online assessment  
Complete a panel presentation
Attend an Assessment Day onsite
Onsite Interview
Receive an offer

Bennett Norbury, Finance Graduate
Work
8:30-8:45am
I arrive to the office most mornings at 8:30am. This gives me 15 minutes to read my emails and prioritise my day accordingly. 
9:00-9:30am
On the odd occasion, I'll go for a morning coffee and catch up with my manager for a general check in. We usually discuss what I'm working on currently, future projects/work that will need my input, and how everything else is going outside of the office. 
10:00-11:00am
Usually around this time, I will have some sort of meeting to attend to that will relate to either a general routine scope of work or perhaps it's project related.
12:30-1:15pm
I will go for lunch and catch up with either some team members, a fellow grad or another external team to chat and eat lunch together.
2:00-3:00pm
There will more often than not be an afternoon meeting that is related to an internal project. 
4:30-5:00pm
I will usually finish between 4:30 and 5:00pm depending how busy I am. There have been a few occasions when I've had to work back later but they're uncommon. 
Meetings: There are daily, weekly, monthly and quarterly meetings that can range from 30 minutes to 4 hours. These will be prebooked in advance and work around your routine calendar. The purpose of meetings can revolve around mentorship, everyday work, projects and so on. 
Training: Every couple of months, you will need to complete some sort of mandatory training online relating to SAPL's ethical policies and standard practices. These course can range from 30 minutes to over an hour. You may also take part in a larger workshop that involves a guest trainer over a two day period. 
Graduates: Once every three months, there will most likely be a graduate program that involves a training workshop for a whole day. 
We try hard to make Simplot a happy and rewarding place to work. Part of our offering is an extensive range of benefits including: 
discounted health plans and products 
travel arrangements and gym memberships
salary packaging and novated car leasing
confidential counselling and support through our Employee Assistance Program 
flexible working arrangements and numerous other discounts through our industry memberships.
Graduates will be based at our newly renovated Head Office in Mentone, Victoria, where they have access to free parking, coffee machines throughout the office and employee discounted vending machines (packed with Simplot products!).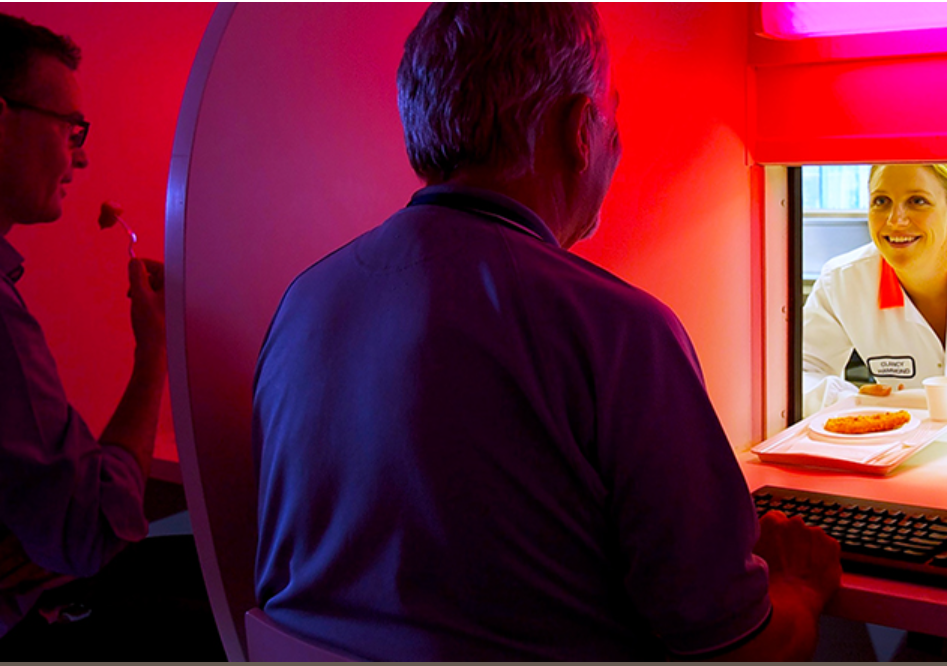 Sensory Club and Product Launches 
We are fortunate to have our product sensory evaluation conducted in-house. Almost every day individuals are given the opportunity to participate in our Sensory Club which undertakes research, taste testing and analysis of our consumer products.
We also provide tastings and giveaways of our new products. It's a great way to become familiar with our brands and products.
Diversity and Inclusion


An inclusive place to work
At Simplot, People are central to everything we do.  We believe in creating a safe, diverse, equitable and inclusive workplace that supports a healthy work-life balance. Because of this, our broad-ranging business continuously fosters a 'Grow with Us' mindset and an impressive community of talent. One of the benefits of working at Simplot is knowing that you can bring your whole self to work and be supported in all that you do. We are continuing to create platforms to enhance inclusion and we know this is core to employee wellbeing.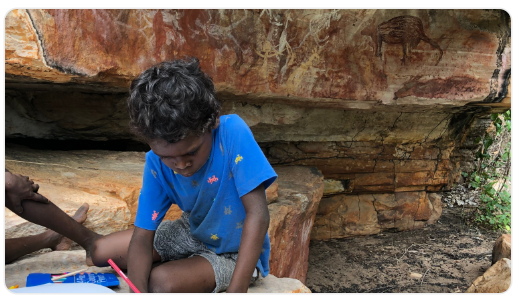 Contributing to Reconciliation: Our First Reconciliation Action Plan
Together with the support and endorsement of Reconciliation Australia, our employees, customers, and the communities who rely on us, we aim to help to influence a more unified Australian society. 
A society that values, respects and recognises Aboriginal and Torres Strait Islander cultures and heritage as a proud part of a shared national identity.
Contributing to Reconciliation
Simplot Australia has its own Diversity Equity and Inclusion Council
Our Simplot DEI Council was established in 2019, and team members from different divisions, locations and levels of the organisation make up its membership. They are responsible for helping drive our DEI strategic direction and bringing the pillars of Educate, Celebrate and Evaluate to life. Through this, and uniting under our core value of Passion for People, we aim to create a workplace that is welcoming, accepting and truly inclusive.