Smith & Nephew Graduate Programs & Internships
Smith & Nephew supports healthcare professionals in more than 100 countries in their daily efforts to improve the lives of their patients.
At Smith & Nephew we're continuing to invest and develop our organisation and we're looking for passionate and ambitious Graduates to join the team.
Smith & Nephew currently has 0 opportunities.
Select the following options:
Smith & Nephew supports healthcare professionals in more than 100 countries in their daily efforts to improve the lives of their patients.
We do this by taking a pioneering approach to the design of our advanced medical products and services, by securing wider access to our diverse technologies for more customers globally, and by enabling better outcomes for patients and healthcare systems.
We have leadership positions in:
Orthopaedics Reconstruction - joint replacement systems for knees, hips and shoulders
Advanced Wound Management - wound care treatment and prevention products used to treat hard-to-heal wounds
Sports Medicine - minimally invasive surgery of the joint
Trauma & Extremities - products that help repair broken bones
We have around 16,000 employees around the world.
Annual sales in 2017 were almost $4.8 billion.
We are a constituent of the UK's FTSE100 and our shares are traded on the London Stock Exchange and through American Depository Receipts on the New York Stock Exchange (LSE: SN, NYSE: SNN).
Smith & Nephew has a strong foundation in the ANZ region, having been established in Australia in 1950 and New Zealand in 1953. We have five Australia state offices and three in New Zealand with our head office located in North Ryde, Sydney.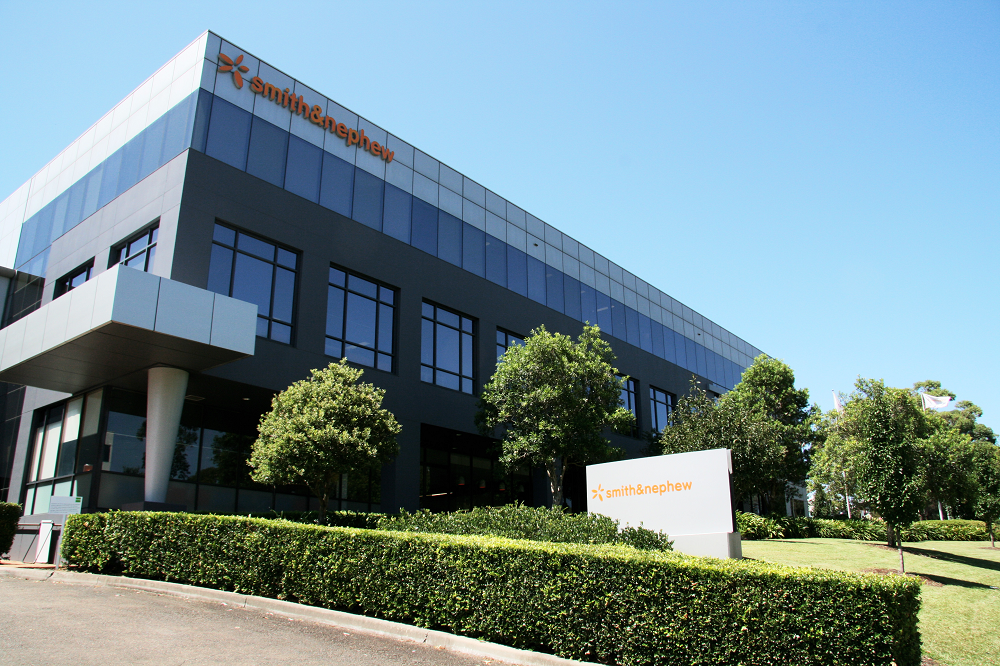 Our Supply Chain Graduate Program
Our Smith & Nephew Supply Chain Graduate Program is an 18 months rotational program.
The program has been structured to allow you to gain broad exposure and valuable work experience across every aspect of our business operations. At each stage of the program, you will be expected to deliver a project or initiative working with the function to help deliver improvements.
You will be given the opportunity to rotate across the following functions:
Supply & Demand Planning
Distribution (Warehouse & Logistics)
Loan Support
Customer Service
Manufacturing
Smith & Nephew aims to provide our graduates with plenty of guidance and support at every step of the development journey with us. You will be assigned a buddy or mentor at the start of each rotation phase. Together with your buddy/mentor, your assigned manager will work closely with you to provide you with ongoing opportunities to develop the right knowledge, skills and capabilities.
Recruitment Process:
Online Application – complete application form by midnight Thursday 31st October 2019 (4 weeks opening). 
Video/Phone Interview – Initial interviews will commence the week of 15th November 2019 (1 week duration).
Psychometric Testing – Shortlisted candidates will be asked to complete an online psychometric assessment. 
Assessment Centre – Selected graduates will be invited to attend a full day assessment centre at our North Ryde headquarters on 6th December 2019.
Formal Interview – Final shortlisted candidates will be invited to return in the following week to attend a formal interview.
Offer
Application
Due to a high volume of applicants, we regret to inform that we are unable to accept any telephone enquiries.
Please direct all email enquiries to [email protected]
If you are selected, our Recruitment Coordinator will contact you for an initial phone discussion.
In order to be considered, you must be:-
An Australian or New Zealand Citizen or Permanent Resident
A university graduate, having completed your studies within the last three years at the time of application
PERSON REQUIREMENTS
Education & Experience:
A Bachelor's degree in Supply Chain, Engineering or Commerce related disciplines
Relevant work experience within an operations/supply chain environment, a bonus
Skills & Competencies:
Advanced computer skills
Must have energy and drive to succeed and deliver outstanding performance
Superior organisational skills and methodical approach 
Ability to work under pressure and meet deadlines often with conflicting priorities
Excellent time management skills
Excellent written and verbal communication skills
Drive continuous improvement
High attention to detail
Commitment to a high level of customer service for internal and external customers
As a pioneering global organisation, investment in our people is investment in our future.
We aim to create an environment where all employees have the opportunity to develop, learn and grow. We guide and support our employees to create robust career plans, enabling them to reach their full potential and achieve their professional goals.
Talent development
We are committed to working with all employees to develop their talents, skills and abilities.
Employee advancement is merit-based, reflecting performance as well as demonstration of core competencies which include our values, with an emphasis on ethics and integrity.
Each year, we conduct a global talent review process to identify our high-potential employees and ensure they have discussions with their managers about their career pathways and development. This results in clear, actionable plans for projects, assignments and opportunities to develop their skills and build further capabilities.
International postings
As a global company, operating in over 100 countries, we are able to offer our people career advancement opportunities around the world.
Our purpose
Physical health is never just about our body. It's our mind, feelings and ambitions. When something holds it back, it's our whole life on hold.
We're here to change that, to use technology to take the limits off living, and help other medical professionals do the same.
So that farmworkers, rugby players, grandmas and their grandkids stare down fear, see that anything's possible, then go on stronger. Inspired by a simple promise. Two words that bring together all we do…
Life Unlimited.
Our culture pillars
A successful business needs to have a purpose-driven culture.
Care
A culture of empathy and understanding for each other, our customers and patients
We step into our customers' shoes, anticipate their needs and deliver the highest levels of innovation and service
We strive to have the best understanding of the patients whom we ultimately serve, and we develop our products with them in mind
Our passion for what we do drives us to continuously improve and expand the positive impact that we have on the world.
Collaboration
A culture of teamwork, based on mutual trust and respect.
We are stronger, and achieve more, as a team. By joining forces we are both unstoppable and efficient
Through transparent and respectful communication, we are motivated by a shared purpose and understand the impact of our individual contributions on our collective goals
By encouraging different perspectives and leveraging our global experiences, we achieve the best outcomes.
Courage
A culture of continuous learning, innovation and accountability
By staying curious, thinking big and having the humility to challenge our conventional ways of thinking, we push the boundaries of our industry 
Fostering an entrepreneurial, can-do attitude we look for solutions and achieve them through talent and force of will
With a growth mindset, we have the capability and confidence to win, and we do so with integrity and the highest ethical standards.

Diversity and Inclusion at Smith & Nephew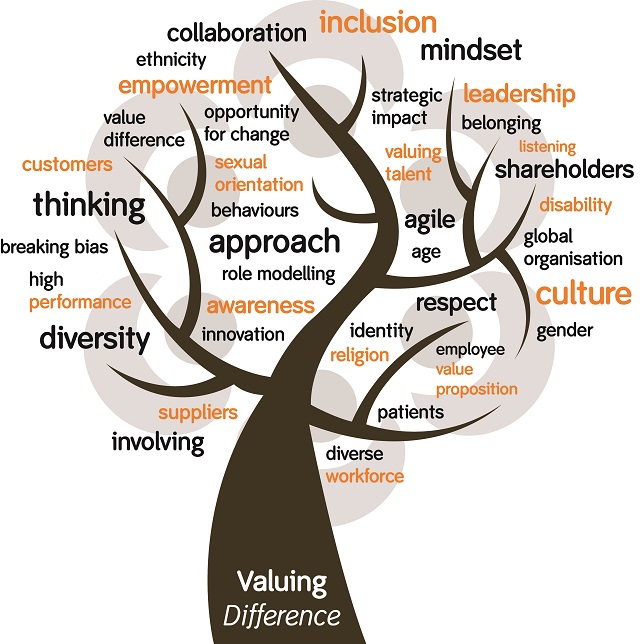 We will actively build an environment that values difference; where every individual can fulfil their potential and be proud ambassadors for Smith & Nephew, our customers and their patients.
We believe that diversity fuels innovation.
We are committed to employment practices based on equality of opportunity, regardless of colour, creed, race, national origin, sex, age, marital status, sexual orientation or mental or physical disability unrelated to the ability of the person to perform the essential functions of the job.
Smith & Nephew is a diversified advanced medical technology business that supports healthcare professionals in more than 100 countries to improve the quality of life for their patients.
So why should you join us?

We are pioneers with a purpose
Throughout the organisation, we work to extend access to advanced medical technologies, enabling better outcomes for patients globally. We've been doing this for over 150 years.
We foster and embrace diversity of experience, background and ideas
Our global diversity and inclusion program is designed to highlight the value of bringing different ideas and perspectives in from our work and personal relationships.
When we recognise and appreciate these differences, they can help us better reflect the wide range of cultures, customers, and patients we serve, so we can better meet their needs and be a better business.
We do the right thing even when no one is watching
We are ethical and we lead by example, modelling our values and living by our Code of Conduct.
All employees receive our Code of Conduct and Business Principles when they join the Company, and renew their training and commitment to the Code on an annual basis.
We view innovation as an essential skill
At Smith & Nephew, innovation is owned by all of us who question the status-quo, dare to propose new solutions and seek to be the best at what we do for the benefit of our customers.
We recognise that while only a few innovations will be truly disruptive, others will result in equally important incremental changes.
We care about each other's wellbeing and the sustainability of Smith & Nephew
We firmly believe that our people are our most important asset and we take active steps to ensure that each of our people is treated in the way that we would wish to be treated ourselves.
We treat our Company's resources and the world's natural resources as if they were our own and we're proud to have maintained our listing on a number of high profile and prestigious socially responsible investor and sustainability indices including the Dow Jones Sustainability Index (DJSI).
We recognise and reward high performance
To us, the how is as important as the what.
Our compensation philosophy centres on 'paying for performance.' This means compensating employees for sustained performance that helps to deliver timely and tangible results to drive the business forward.
Our Going the Extra Mile global employee recognition program allows peers and managers to recognise employee contributions around our values.
We Innovate. We Perform. We earn Trust.
We are Smith & Nephew.