SS&C Bluedoor Graduate Programs & Internships

The SS&C Bluedoor company was founded in Melbourne, Australia in 2005 to create a registry solution for superannuation funds and wealth management platforms. In 2008, the company was acquired by DST Systems Inc and in 2017, the company was then acquired by SS&C Inc.
View more SS&C Bluedoor has no active opportunities at the moment.
See who's currently hiring with our Job Search!
Search for jobs

The SS&C Bluedoor company was founded in Melbourne, Australia in 2005 to create a registry solution for superannuation funds and wealth management platforms. In 2008, the company was acquired by DST Systems Inc and in 2017, the company was then acquired by SS&C Inc.
Today, we have more than 400 employees in Australia, the UK and India, predominantly business analysts, developers and testers.

Our Products
Bluedoor
Bluedoor is a wealth management solution and investment platform that delivers transformational change and introduces significant cost savings to financial institutions and retirement savings funds.
Using the Bluedoor solution, our clients can significantly improve operational efficiency, improve and engage with their customers in an interactive and meaningful way. It also helps them to rapidly deploy new products to market. Bluedoor clients currently include wealth managers, superannuation funds and third party administrators located in Australia and the United Kingdom.
Opendoor
Opendoor is our digital customer experience platform. It integrates multiple registry and surround systems and provides a single customer experience and view across these disparate systems.
Opendoor orchestrates transactions, creates consolidated reports and enables messaging across the enterprise and externally to other systems.
Opendoor is a digital framework that has data warehousing and reporting capabilities. It also allows our clients to deliver their digital strategy through a single portal framework, with content management system for public and secure sites and responsive design deployed to desktop, native apps and smartphone.
HiTrust
Another product we offer is HiTrust. This is a comprehensive unit registry solution (i.e. transfer agency) that runs efficient and secure custodian and registry operations, suitable for both the wholesale and retail markets. With clients in Australia, Asia, the Middle East and Africa, HiTrust is an international solution, with multi-lingual and multi-currency support built-in. Our clients include both fund managers and third party administration (TPA) registrars who each support multiple fund managers on the platform.
Our Successes
Considering a career in finance? Intrigued by the possibilities of technology? Why not the best of both – an innovative technology company dedicated to solving the challenges of a rapidly changing financial marketplace.
SS&C Bluedoor is a leading provider of mission-critical software for the superannuation and wealth management industry in Australia and overseas. We are part of the SS&C family, with over 22,000 employees in 119 offices throughout the globe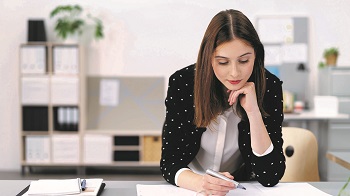 Our vision: 'We will be the leading B2B provider of technology and services (SaaS & BPO) to the superannuation/pension, wealth, and insurance markets, as well other non-US wealth management markets.'
We are focused on growth and always looking at exciting new market opportunities.
What do we need to achieve our vision?
We are looking for Software Engineers who are driven, curious and tenacious individuals who can jump right in and start making a difference. To be eligible for our Graduate Program, when submitting your application, you should be:
An Australian citizen, New Zealand citizen or a permanent residency visa
In the final year of your degree or have completed your university studies within two years at the time of your application
What do we offer?
A 12-month structured graduate program designed to build technical and professional skills to help you transition into the workforce
Exposure to different areas of the business
Hands on experience working on real projects
Access to coaches and mentors to support you on your journey
Ongoing training and development
Group project focusing on a key business challenge
Numerous opportunities for social and cultural engagement
Kick start your career with SS&C Bluedoor and grow in amazing ways.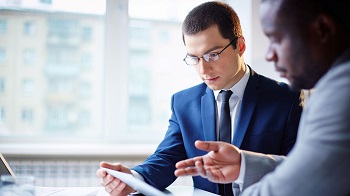 Matteo Bellan is a Digital Solutions Architect, originally joining as part of our graduate program.
"One of the highlights of the program was the level of responsibility given early on. It allowed me to learn on the job and immediately have a positive impact on the business.
The program immersed us in not only the languages needed but also the tools to support us."
Though our workforce is diverse and global, our culture is consistent around the world. It's about success through innovation and constantly raising the bar. We value high-energy people with an entrepreneurial spirit – motivated self-starters, eager to make a contribution as part of a larger team. At SS&C, you'll work in an atmosphere of mutual respect, trust, collaboration, and pride in the quality of our work.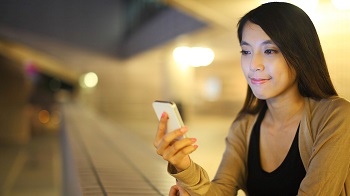 We think like owners because we are. Our belief in employee ownership offers a unique experience in entrepreneurialism on a global scale, and our vast global footprint gives you the opportunity to interact with colleagues around the world who share your belief that what we do together makes a difference.
Diversity & Inclusion
As a global organization, we view diversity as one of our biggest strengths and advantages. At SS&C you'll work among men and women of widely diverse cultural backgrounds and life experiences. We value individualism and distinct viewpoints. We believe we can all learn something from each other. And we're committed to being an organization that welcomes, celebrates and thrives on diversity.
Growth & Flexibility
If you're ready to make the most of the opportunities at SS&C, we're ready to make sure you can. The sheer breadth of our product line, our global office network and our clientele affords exceptional opportunities for mobility and advancement within the organization for people who make a positive impact. We attract people who are self-directed and who take ownership of their responsibilities. And we believe in meaningful work/life balance.
Training & Development
If you're curious, love to learn, and want to constantly get better at what you do, you've come to the right place. We believe ongoing training is an investment in your future and in ours – and we invest in it quite heavily. Training opportunities include SS&C's library of online courseware, in-house training, industry conferences and seminars, and more. Enjoy 24/7 access to eLearning, including online self-study courses and just-in-time knowledge tools that strengthen your professional skills and position you for leadership opportunities at SS&C.
Rewards
A well-designed compensation program benefits both the company and our associates by ensuring alignment on goals and expectations. Our compensation program is designed to:
Promote a performance-driven work culture to drive company growth.
Provide competitive compensation opportunities to attract and retain top performers.
Create value for our clients.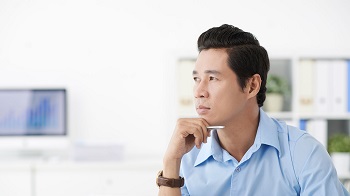 We also recognize that people want more than money out of their jobs. DST iBenefit covers hundreds of retailers including food, fashion, travel, entertainment, insurance, and much more! It gives you and your family exclusive access to discounted e-gift cards, cashback and huge savings at your favourite stores, whether online or instore. We encourage people to take advantage of vacation days and personal time off to maintain a healthy work/life balance. And we provide a work environment that is both casual and professional.
At SS&C, your work will prove rewarding in more ways than one.
Our cultural identity will be defined by our ability to live our Guiding Behaviours:
INSTILL TRUST
Follow through on commitments
Keep confidences
Practice what you preach
Be seen as direct and truthful
Show consistency between words and actions
COLLABORATE
Work cooperatively with others across the organisation
Represent own interests while being fair to others and their ideas
Partner with others to get the work done
Give credit to others for their contributions and accomplishments
Gain trust and support of others
ENSURE ACCOUNTABILITY
Act with a clear sense of ownership
Take personal responsibility for decisions, actions and failures
Establish clear responsibilities and process for monitoring and measuring results
Follow through on commitments and make sure others do the same
Design feedback loops into work
CLIENT FOCUS
Gain insight into client needs
Identify opportunities that benefit the client
Establish and maintain effective client relationships
Build and deliver solutions that meet client expectations
DEVELOP TALENT
Place a high priority on developing self and others
Align career development goals with organisational objectives
Accept developmental moves and encourage others to do the same
Develop others through coaching, feedback, exposure and stretch assignments
COMMUNICATE EFFECTIVELY
Attentively listen to others
Provide timely and helpful information to others across the organisation
Adjust to fit the audience and message
Encourage open expression of diverse ideas and opinions
Effectively communicate in a variety of settings: one on one, small group and large groups, and among diverse styles and position levels