Standard Chartered Internships
We're a leading international bank, with more than a 150-year history in some of the world's most dynamic markets. We bank the people and companies driving investment, trade and the creation of wealth across Asia, Africa and the Middle East. With 1,600 branches and offices in 71 countries, we offer exciting and challenging international career opportunities.
Standard Chartered currently has 0 opportunities.
Select the following options:
Past Standard Chartered Graduate Hiring Statistics
If you're interested in working at Standard Chartered, understanding when they have opened up applications for their graduate programs, graduate jobs and internships is helpful knowledge to have so you know when you might need to apply. Use the below information to see when Standard Chartered hires graduates, but more importantly what graduate degree's and other student attributes they target for their jobs.
---
Disciplines
Accounting (100%),

Actuary (100%),

Administration (100%),

Agriculture (100%),

Architecture (100%),
Past Standard Chartered Internships
Check out some of Standard Chartered's past jobs they have posted on GradConnection over the last 12 months. Understanding the details about what a graduate employer is looking for well before applications have opened can sometimes be the edge you need to secure your first graduate program.
---
Generalist
All Disciplines
Hires applicants with degrees in
Data Science and Analytics
Design and User Experience
Engineering Aerospace Aeronautical
Engineering Chemical Processing
Engineering Civil Structural
Engineering Environmental
Fast Moving Consumer Goods
Health Policy and Administration
Hospitality Sports and Tourism
Logistics and Supply Chain
Medical and Biomedical Science
Pharmacy and Pharmacology
Physio and Occupational Therapy
Psychology and Counselling
Radiography and Medical Imaging
Our 10-week Global Internship Programme allows you to work directly on real world problems to hone your skills, create lasting relationships and learn about your strengths.
About Us
Standard Chartered
---
We are a leading international bank focused on helping people and companies prosper across Asia, Africa and the Middle East.
To us, good performance is about much more than turning a profit. It's about showing how you embody our valued behaviours - do the right thing, better together and never settle - as well as our brand promise, Here for good.
We're committed to promoting equality in the workplace and creating an inclusive and flexible culture - one where everyone can realise their full potential and make a positive contribution to our organisation. This in turn helps us to provide better support to our broad client base.
Our International Graduate Programme
Standard Chartered
---
The International Graduate programme is your gateway to the world – both in your training and through your networks. The programme is immersive, collaborative and global, giving you every chance to set your chosen discipline in the context of the bigger picture and much more than you've signed up for.

Our International Graduate Streams
Choosing the best route in can be tough. Take a look at a few of our programmes and think what would be best for you. There's a wealth of information, from programme content to interviews with current graduates to inform your decision.
Commercial Banking
Corporate Finance
Financial Markets
Global Banking
Transaction Banking
Retail Banking
Wealth Management
Risk and Compliance (R&C)
Our Internship Program
Standard Chartered
---
As an intern, in the summer before your final year as a student, you'll work directly on real world problems to hone your skills, create lasting relationships and learn about your strengths. The Formal Internship Programme is intended to create a pipeline to the International Graduate Programme.

Formal Internship Programme
The Formal Internship Programme is the Bank's structured Internship programme. These Internships typically take place during June – August.
All interns will join a Standard Chartered country induction, receiving a welcome to the Bank.
During the internship, interns will be exposed to the inner workings of our business to provide real work experience.
Interns will be paired up with a buddy from the International Graduate Programme to set you up for success during your internship and provide you insights into what could be your next role as an IG.
High performing Interns will be eligible for placement in the Bank's International Graduate Programme.
We recruit Interns for the following business areas:
Commercial Banking
Corporate Finance
Financial Markets
Global Banking
Transaction Banking
Retail Banking
Wealth Management
Risk and Compliance
Eligibility
We will only consider candidates who have the legal right to work in the country to which they are applying. If candidates are applying for a role in the UAE, we may consider applications from nationals of Middle Eastern and North African countries.
Interns must be in their penultimate (second to last) year of study. We will accept internship applications from final year students who are required to complete mandatory National or Military service after graduation.
The Bank does not sponsor work permits for the purposes of Internships.
Evaluation
All Interns participating in the Bank's Formal Internship Programme will be evaluated during 10th week of employment. Evaluations will be used in final recruitment decisions for the International Graduate Programme with an aim to provide an offer before the internship is completed.
Why Us?
Standard Chartered
---
As a graduate, you can experience the whole world from here
For us, it isn't simply about the money. We're commercial, of course, and very good at what we do. At the same time, we're the kind of business that sends graduates to rebuild homes in Nepal.
You'll grow your career on an extraordinarily international stage. Wherever you're based, you'll work with colleagues from around the world – either virtually or in your own teams. You'll have access to senior leaders globally.
You'll also learn that we're pioneers with a firm commitment to emerging markets. It's a different take for an international bank, one which builds a link between communities, local businesses and our own. That gives our work – and your career – more meaning.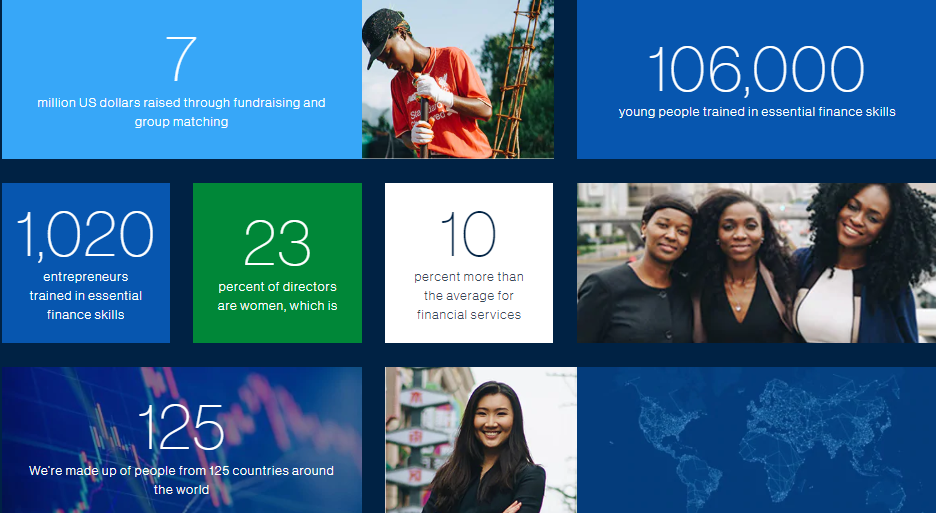 Our Culture and Values
Why we're here
We help communities by helping businesses grow. All of those are in emerging markets across Asia, Africa and the Middle East.
Our culture is different too, as diversity, inclusion and respect for each other are critical to our success. It will also help us be the best place to work and the best place to bank, and contribute to creating prosperous communities.
We're building a more gender-balanced workforce and plan to have women in 30% of our top four senior roles by 2020. It unlocks innovation and helps make better decisions. So it's good for you, and good for our business.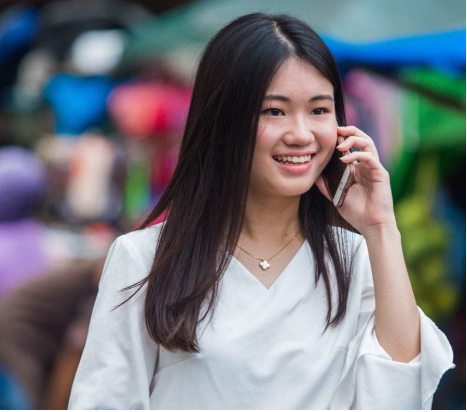 Our Network
How far we reach
We've pioneered emerging markets for decades. No other international bank has the level of local presence we do, which makes us unique. We constantly invest in the world's most exciting growth markets in Africa, Asia and the Middle East and believe in bringing out potential wherever we see it.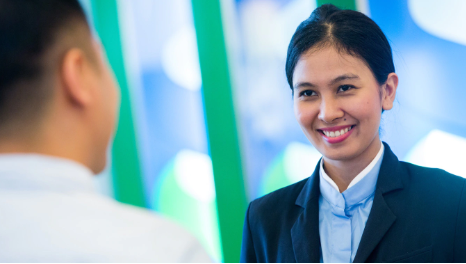 Our Social Initiatives that you can be a part of
Change where it matters
Promoting social and economic development isn't just about our many corporate social responsibility initiatives. First and foremost, we help businesses become successful, which in turn impacts the wider local community. And yes, we get involved in programmes ranging from gender equality to eradicating avoidable blindness.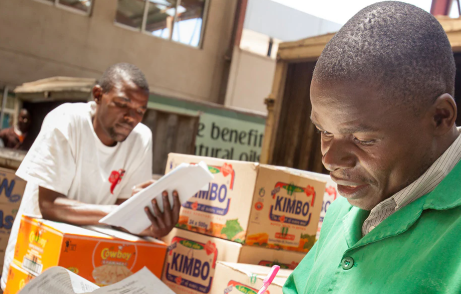 Sustainability
A new framework
Balancing business, economic growth and protecting the environment. We have a new sustainability framework, which will help us address what we do for businesses and economies, and what we need to do for the environment. For example, we're publishing new criteria and standards about the kind of business we will do and the kind we won't, starting with Coal. We've made our list of prohibited activities public. It shows that we're committed to sustainable economic growth in our communities and markets.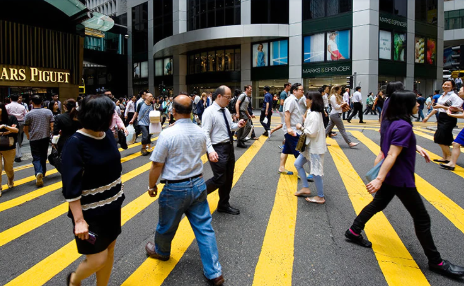 Our International Footprint
Genuinely Global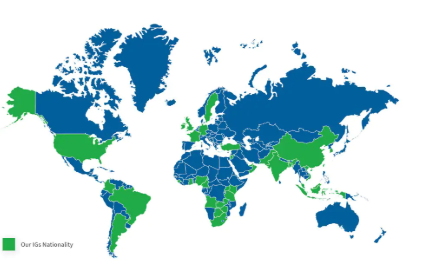 We're made up of people from 125 countries around the world. Those are the colleagues and leaders you'll be learning from. Our level of local presence is unique – no other international bank has anything like it.
Experience Our International Induction Programme
Our Induction Programme
At the beginning of the programme, we host our 4 week International Induction Programme in Shanghai to connect our global network of International Graduates with their peers from the 30+ countries we recruit for.
This event comprises of classroom sessions, case studies, and tailored technical training split by business stream. We celebrate at the end of the 4 weeks with our legendary Gala Dinner.
See The WORKshop Events We Run For Alumni
Our Alumni WORKshops
Annually our graduates from previous years come together for our Alumni WORKshop. It is a week of learning, creative thinking and personal development.