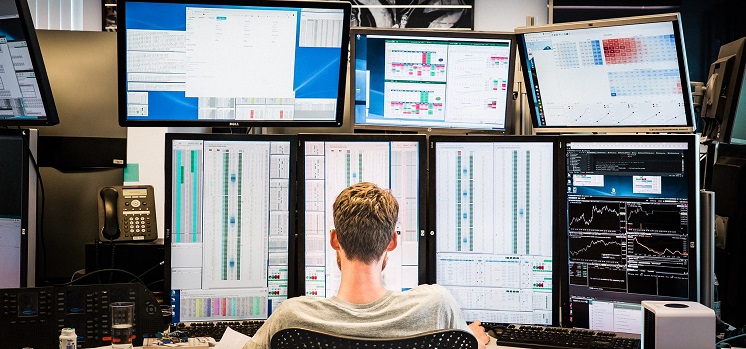 2023 Graduate Software Engineer
We're VivCourt, a Trading firm like you've never seen before. We use our smarts and leading-edge technology to trade on the financial markets across the world like the others, but we're saying no to the way it's always been done. We're showing the industry its possible to make money, and put people first.
Everything we do at VivCourt is to ensure you can be at your best. We've built an open, collaborative and inclusive culture where you can thrive and perform, because we believe that profit is a by-product of a committed workforce.
We are looking for smart, conscious minds to join our Technology team.
As a software engineer at VivCourt, you will collaborate with developers and traders to design, build and support software and hardware systems. These systems are critical to the success of our business.
You will be supported by our senior engineers and your team from the day you arrive. You'll be working from day one contributing to our trading platform, building the knowledge and skills you'll need in your career to help us spot opportunities for improvement in how we trade.
The requirements:
Be a recent Computer Science or Software Engineering graduate (0-2 years)
Must have strong knowledge of algorithms and data structures
Knowledgeable about object oriented design and development concepts
Have an inquisitive nature paired with a knack for solving complex problems
You have to be able to work collaboratively
Be a pragmatic communicator who likes to get things done
Experience with a programming language is required for our technical assessment
What is in it for you?
Work with some of the brightest minds in the markets, solving interesting world trading problems
We are scaling our business so be part of helping to create our success story
A flat structure, which promotes inclusivity, creativity and sharing of ideas
Coaching, training and development of the skills you want to hone
A competitive reward structure in an competitive landscape
We do breakfast and lunch each day, and have a flexible and casual work environment.
We have yearly company trips, in house gym equipment
Social bonuses twice per year to donate to causes near and dear to you
Apply now, and be part of revolutionising the trading industry.
04-05-2022
Job type:Graduate Jobs
Disciplines:

Computer Science, Data Science and Analytics,

...

Work rights:

Australian Permanent Resident, New Zealand

...

Work from home:

Hybrid remote

Hybrid remote

Employees are allowed to work remotely some of the time but most of the work is done at the company's physical office. Remote work is considered a perk or a privilege. For example, an employee may work from home for 1-2 days per week.

Locations:

SALARY

$150,000-$200,000

VACANCIES

10

POSITION START DATE

Feb 2023 (approx)

Closing Date:31st May 2022, 7:00 am
Search
Enter an employer or university you want to find in our search bar.