VMware Graduate Programs & Internships
VMware is a leading provider of multi-cloud services for all apps, enabling digital innovation with enterprise control. The company has received numerous awards and accolades for its employment practices, including being named among The Best Employers for Diversity by Forbes in 2021. By creating a more secure, frictionless experience for the distributed workforce, VMware has established practices, processes, and norms that enable productivity, innovation, growth, and varied working styles reg…
View more VMware has no active opportunities at the moment.
See who's currently hiring with our Job Search!
Search for jobs
As the trusted foundation to accelerate innovation, VMware preserves customer choice and protects against lock-in. Instead of tradeoffs and compromises, our software offers businesses the freedom and flexibility they need to build the future. At the heart of everything we do lies the responsibility and the opportunity to build a sustainable, equitable, and more secure future for all. Headquartered in Palo Alto, California, VMware is committed to building a better future through the company's 2030 Agenda.
When you work here, you're connected to a global community of innovative, empowered employees working together to solve the most critical technology challenges. Here, you're surrounded by a culture of possibility, where ideas ripple out and have a positive impact on customers and communities everywhere. Ready to join us as we build a sustainable, equitable, and more secure future for all? Explore our latest career opportunities at https://careers.vmware.com/main/.
At VMware, you'll learn from industry leaders. You'll work on cutting-edge technologies that are transforming the world for the better. You'll craft innovative solutions to the most complex challenges and expand your network everywhere.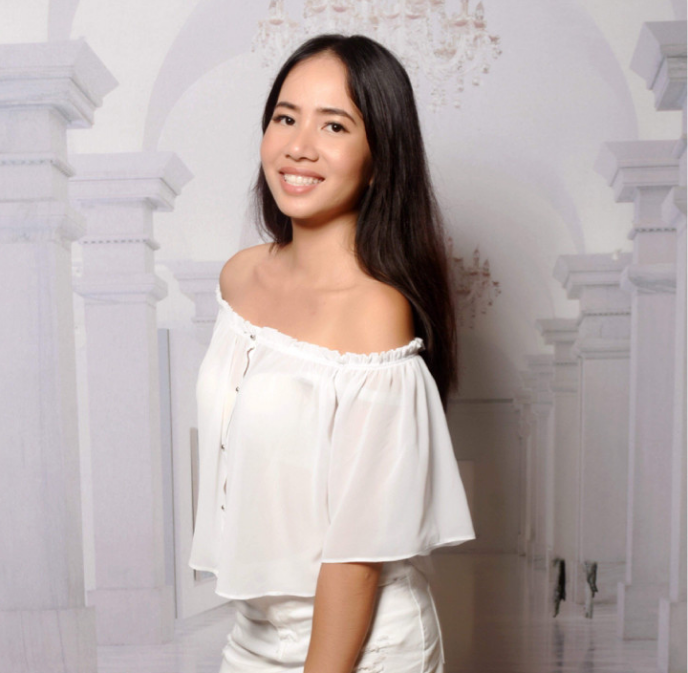 Your Name: Yen Vu
Your Job Title: Associate Solution Engineer
University Attended: University of New South Wales
Degree Qualification: Bachelor of Commerce/Science
Year of Graduation: 2018
What's your job about?
As a Solution Engineer I provide technical validation to account managers and various stakeholders to help facilitate closing a deal. A day of work at VMware is dynamic and ever changing. I typically reach the office just a little before 9am. After catching up with account managers, I start going through my checklist and see if there are unfinished tasks the day before. Then I prioritise and answer my emails. My main role is to support closing a deal, either in conjunction with the VMware account manager or with a partner organisation. In order to do this, I must make sure my knowledge of VMware products, acquisitions and industry trends is always up to date because customers see me as their VMware trusted advisor.
Before wrapping up the day, I check in again with my account managers or partners, then check what needs done the next day. Depending on the workload, there will be days where I will stay back a little later, but a typical day ends around 5pm.
What's your background?
In 2010, when I was 16 years old, my parents sent me to Australia to study abroad. For the past 10 years, I have strongly focused on my education as well as personal and professional development. After finishing a double bachelors degree in Commerce and Science, I started working at VMware on 18th March 2019. Ever since that day, it has been an incredible journey where I have learnt and grown, all while being challenged and continuously supported by the VMware community. What surprises me the most is that even though I started my career at VMware as a graduate, the opportunities that were given were far more rewarding and fulfilling than I could have ever imagined.
I've learnt about VMware as a sales organisation, how a solution engineer (SE) supports various stakeholders including account managers, specialist SEs and channels/partners and distributors. As such I've learnt the critical nature of my role and enjoy my current job even more than I did when I started.
Could someone with a different background do your job?
I believe success is based on intelligence, experience, talent, education but most important of all, perseverance is what separates success from failure. I also feel that regardless of where you are from, hard work and strong will enable you to conquer the most difficult tasks. I don't believe I am different than the combination above, these are the characteristics that enable anyone to do the job that I am currently doing.
What's the coolest thing about your job?
The coolest thing about my job is that I get to go out and see customers. I really enjoy talking to people and finding out how our technologies can help them achieve their business goals. I also find that because of the unique skillset required to be a Solution Engineer, I get to be both business oriented and technically adept. VMware also supports their employees in giving back to the community. Recently I was with my colleagues in Cambodia building a bike shed for Community School Prey Thom, an opportunity that I am very grateful for.
What are the limitations of your job?
Even though I love my job, it is very demanding in a way that you must continuously learn and update your industry knowledge to keep up with new acquisitions happening within the company and also in the market. This requires you to be a fast and passionate learner. You must enjoy learning new things and adapt quickly to new situations, and cannot take no for an answer. As such this may require you to spend time outside of work studying new technology. If you are looking for a routine 9-5 job, this is not for you.
3 pieces of advice for yourself when you were a student...
If I could go back in time and meet myself at university, I would tell myself three things:
Keep being open minded and treat the world around you as an oyster, where everything is possible and could happen.
Don't stress too much about the future and be authentic, always believe in yourself that you will make it regardless of what uncertainties and concerns you may have at the time.
Always be learning and never stand still, because never has education been so important and do not let anyone tell you otherwise.
---
At the heart of everything we do—every idea, every product we engineer,  every customer we support—lies responsibility and an opportunity to help make the world a better place. VMware has a plan in place with  ESG goals that are collectively known as our 2030 Agenda, which helps to achieve outcomes of Sustainability, Equity, and Trust.
To learn more about VMware's Environmental, Social and Governance initiatives, visit https://www.vmware.com/company/esg.html
We are building a dynamic, global workforce where our people may work from any location, in line with business requirements, that accelerates their productivity to deliver innovative solutions for our customers. You will have access to the right technology, collaboration capabilities, and work practices to help you do your best work – individually or together with colleagues – while growing your career at VMware.
Diversity & Inclusion