Wotton + Kearney Graduate Programs & Clerkships
We've worked on some of the biggest cases with clients at the big end of town. When the banks were being sued – we were there. When Australia's oldest department store faced a securities class action – we were there. When Christchurch crumbled in the earthquakes – we were there.
With six offices in Australia and New Zealand and a strong practice in the London, Europe and Asia Pacific markets through our global Legalign Alliance, there's no better pl…
View more
Our Pathways Program for final year law students is the best way to build your legal skills and commercial acumen.
Our Pathways Program for final year law students is the best way to build your legal skills and commercial acumen.
We've worked on some of the biggest cases with clients at the big end of town. When the banks were being sued – we were there. When Australia's oldest department store faced a securities class action – we were there. When Christchurch crumbled in the earthquakes – we were there.
With six offices in Australia and New Zealand and a strong practice in the London, Europe and Asia Pacific markets through our global Legalign Alliance, there's no better place to start your litigation career.  
Our Hub and Pathways programs put paralegals and graduates front and centre of our legal team. Our Partners and senior lawyers are passionate about bringing the next generation through and teaching them everything they need to know to develop and succeed. You won't be doing discovery 24/7. You'll mix it up with real work on matters for clients at the big end of town. Before you know it, your Torts Law studies will make a whole lot more sense and we think you'll love it.

Our Pathways Program for final year law students is the best way to build your legal skills and commercial acumen. It's your opportunity to sink your teeth into large-scale litigation, be mentored by some of the best minds in the business and kickstart your career with a firm that is all about relationships, excellence and diversity.
You'll join W+K as a paralegal, working part-time during your last semester or final year of your law degree. You'll support a champion team of lawyers who are tasked with ensuring you develop the necessary skills to put you at the front of the queue for a graduate position.
A high performing team provides support and encouragement to all the people connected as part of that team. It's important to us that you feel supported and valued for your contribution. Here are some of the ways we achieve this goal:
You'll have a crew who's invested in you – three senior lawyers will give you work and teach you how to do it; you'll be looked after by a Partner Guardian and there's your buddy who'll show you the ropes and will probably become a friend for life. 
We're FLEX all the way – no permission required. Our juniors love to work in the office because it's where they learn and socialize but they also love to flex too. You get to choose!
W+K is top tier, we're just not as large as the bigger firms. We're a leader in our field which means we get the best work from an amazing client group.
We're People First – W+K is diverse and collaborative, transparent and innovative, but above all we're passionate about our people. Our purpose is to provide everyone with outstanding career opportunities and a place to learn and grow.
We give back – our ProBono and Community Footprint program is something we're really proud of. Our lawyers in particular love to use their legal skills to help those less fortunate. Everyone gets to participate in CSR activities to support our charity partners, from building houses in Cambodia, participating in fun runs or baking cupcakes.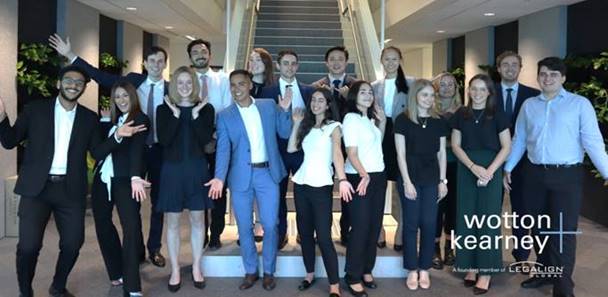 Your pathway to a top-tier legal career
We don't do clerkships. Instead, we're set on giving final year law students a leg up into a legal career through our unique Pathways Program. 
We tend to open applications once graduate offers have gone out because we want to capture the law students who have amazing applications but for some reason didn't quite make it in the usual law firm process.
We don't just pick anyone, though. You'll need to convince us that you want to be a litigator AND you're as fascinated by the insurance world as we are. We have a pretty good eye for who is genuine about forging a career in insurance litigation so you'll need to bring it!
If you're lucky enough to snag a role, you'll join W+K as a paralegal at least three days per week for your final year of law. We'll anoint you as a "WooKie", which means you're a W+K rookie. 
As a WooKie you'll:
Be assigned to a champion team of lawyers who are invested in your career development.
Get straight into complex, interesting and cutting-edge matters and take on all of the tasks commensurate with a paralegal role – you won't be bored!
Gain exposure to leading local and global clients.
Work alongside recognised experts and be allocated a supervisor who will help you manage your workload.
Have a "buddy" you can go to for advice and answers.
Keep up to date with the latest legal and insurance industry developments through regular seminars and workshops; and
Attend social and networking events.
Paralegal experience will help you develop legal research and writing, communication, and interpersonal skills. You will also gain analytical skills, organisational skills, and an increased ability to recognise legal issues and exercise legal judgment – these are the necessary skills to put you at the front of the queue for a W+K graduate position. We'll make grad offers from our Pathways program so you'll need to treat your time as a WooKie like a long job interview.
If you go on to take up a graduate position with us, you'll also receive:
College of Law funding and other forms of study support
FLEX! 
A decent starting salary to reflect how valuable you are to us
Loads of time to ramp up to a Solicitor role which means you're on a reduced budget until you're ready
Opportunities to contribute to our pro-bono program and CSR initiatives including client secondments 
A whole host of other awesome perks.
What we want from you…
We expect our Pathways paralegals to be:
Curious, proactive learners about their teams, clients and their work (of course!)
Apirational around their legal career
Kind and generous team players
Open to working with new technologies and systems and teaching others what they know
Flexible and ready to take on whatever comes their way – it's all a learning opportunity
How to apply
Applications for W+K's Pathways Program for Brisbane, Sydney and Melbourne are now open. 
Please email [email protected] for further information or questions.
Our recruitment process is straight forward - you can apply via email or online today!
We keep it simple:
Access our Careers page located here to view the opportunities we are currently recruiting for.  You'll need to attached your CV and academic transcript. We also want to see a cover letter that tells why you want to work for W+K and why you're interested in Insurance. You get one shot to stand out from hundreds of applications.  
Equal opportunity is in our DNA.  Applications are redacted which means we remove all identifiable personal information to ensure we make unbiased and impartial decisions at the screening stage. It means we shortlist a diverse pool of candidates which gets us really excited. 
If you make the shortlist then we'll call you to find out a little more. Hint: This means we'll ask you to tell us why you want to work at W+K so preparation is key!
If you nail that question, you'll be invited for a face-to-face interview and a simple "can't prepare for" skills assessment in our office (or virtually dependent on current COVID-19 restrictions). 
If you impress at the interview stage, we'll be begging you to join us.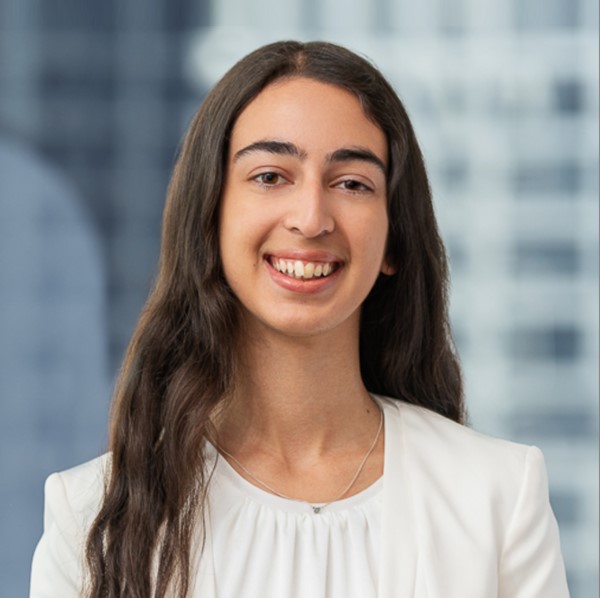 Laura – Graduate at Law
7:00 am - Good Morning! Time to get up after snoozing my alarm three times. It's casual Friday so I chuck on my sneakers and a comfy jumper and head out the door. 
8:00 am - Just made it to the train station in time. I usually spend my commute reading or just chilling to some good music. 
8:30 am - I arrive at the office and am pleased to see I made it in before the grad I sit next to (we have a friendly competition of who will arrive first). After our morning catch up, I check any emails that have come in overnight and make a to do list for the day. 
8:45 am - First up for today is to draft up some court documents for a new matter, these are second nature by now and it is a perfect task to ease into the day. 
9:30 am - I pack my USB as I am off to the County Court for a subpoena inspection. Luckily, our office is close to all the courts, and it is a quick walk over. I head over to the registrar and collect our records to scan.
11.00 am - Back at the office now. I am assisting a senior lawyer with a research task to find case precedents that match our matters factual situation. After checking our databases, I find the perfect case and write up a case summary in a file note to send off. 
12.00 pm - W+K provides lots of training opportunities for all levels of your career. Today's seminar is a clear writing seminar for grads which helps us transition from university style essay writing to concise legal writing.
1.00 pm - Lunchtime! The other grads and I head off to Goldsbrough Lane to make the tough decision between sushi, noodles, or focaccias. 
2.00 pm - Back at the office. I am working on an ongoing pro bono project making chronologies of refugee records, which I like to spend a couple of hours on each week.
3.00 pm - Time for a quick team meeting. We often have quick informal meetings checking in to see what work we are up to and flag any upcoming matters or deadlines.
3.30 pm - An urgent task has come through to the grad email, preparing a brief to counsel. I have capacity and am happy to help out. I spend the rest of the day preparing the documents counsel needs to review for our matter.
5.00 pm - Friday means office drinks! We all congregate in the boardroom to wind down with a glass of wine and discuss our weekend plans.
---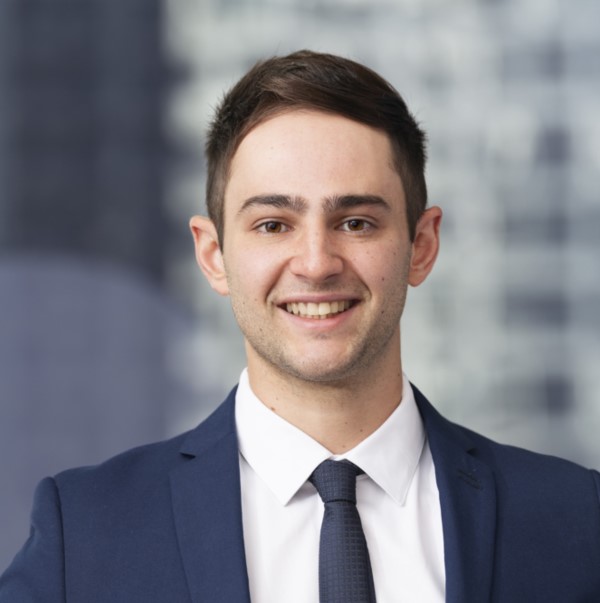 Jorge – Graduate at Law
6:30 am - It's Monday morning. The first set of 7 alarms slowly but effectively wake me up.
7:00 am - Time to wake up for real. I stumble out of bed and begin my morning routine of downing some muesli, enjoying a hot shower and rushing to catch the 96 tram into the CBD. 
8:00 am - I've made it on the tram with seconds to spare. For the next 30 minutes I listen to some music and mentally plan out my day. 
8:30 am - Time to get caffeinated! I proceed to our offices on the 15th floor, and then to my desk in the graduate pod, where I greet my fellow General Lines graduates and begin to check any emails and tasks that have come through from the night before. 
9:00 am - With admin out of the way, an Associate in the General Lines team calls me over to his office to discuss a brief to counsel I prepared on Friday afternoon. He asks If I would be interested in observing a directions hearing at 9:30AM. 
10:00 am - A Senior Associate has sent me a discovery task. I review some key documents, draft up an Affidavit of Documents and prepare a letter to the Insured advising them of their discovery obligations, before sending it to the lawyer for review.
11:30 am - Time for my first meeting of the day. An Associate in my team calls me into her office to discuss a task involving Interrogatories for examination of a Plaintiff. I grab my laptop and pop into her office to discuss next steps.
12:30 pm - I decide to round up the graduate cohort to grab some lunch downstairs in the Bourke Place food court. All of us opt for Sushi and decide it's a nice enough day to walk to Flagstaff Gardens to enjoy our lunch.
1:00 pm - After lunch I return to my desk and am greeted with an email from a Special Counsel in my team asking if I can conduct some research and prepare a case summary in preparation for a trial. We act for a labour hire company in circumstances where the worker has been injured and the employer has been negligent. Finally, time to utilise those research skills that I've developed after 6 years of university!
2:15 pm - My research is cut short after I receive an Outlook reminder that one of the Partners is conducting a training session in the board room on legal advice writing. I grab a pen and notepad and proceed to the board room with the other graduates.
3:15 pm - I return to my research task. After summarising a rather large case, I think I've got enough to draft a memo. After a final proofread, I send the memo off to the Special Counsel in my team. We'll reconvene in the morning if I need to explore anything further.
4:00 pm - The graduate I sit next to is a determined afternoon snacker. She offers me some M&M's and I oblige for a much-needed sugar hit.
4:15 pm - Last task on the agenda for today is a call with an Insured. After asking some pre-prepared questions and having an amicable yarn about Melbourne's slow move back to the office, I think I've got what I need. I draft a file note of our conversation and sent it to the solicitor for review.
5:15 pm - After submitting my time entries for the day it's home time. I make my way to the 96 tram with my fellow grads. From there it's a mix of eating some of the pasta I prepared for the week, gym time and finally some well-earned sleep.
We work hard, but we also recognise the importance of looking after ourselves and having fun together.
Here is a snapshot of the various benefits that W+K has on offer:
It's FLEX all the way at W+K, no permission required. 
We have a 'dress for your day' policy, every day. 
You'll have access to a range of corporate discounts for brands including Myer, The Iconic, JB Hi-Fi, Flight Centre and more!
We support further education at accredited industry or tertiary institutions and our development program is second to none which gives you access to amazing facilitators.
We love to party! At EOFY, Xmas, on Fridays (and other days) on your birthday…it's non-stop.  
Keep active with netball, touch football, cricket day or even join W+K Running Club if it tickles your fancy!
We're big on wellbeing too with 24/7 access to The Resilience Box.
Set up your home office with $200 to start you off. WooKies also receive a W+K laptop.
Diversity & Inclusion

The wonderful mix of personal traits, experiences, skillsets, and perspectives that make up Wotton + Kearney are assets to be leveraged.  Here are some of the ways that we put our people first at W+K: 
Diversity and Inclusion Council 
Our W+K Diversity and Inclusion Council meets throughout the year. Councillors are empowered to identify what can be done to build a W+K where all our people thrive, workshop practical ways to improve the way we leverage the diversity in our business and get it done.
We are committed to the following actions to develop a culture where everyone thrives:
A clearly articulated D&I commitment and strategy that is visibly driven by senior leaders and the W+K Diversity Council.
The firm commits to a review of Firm policies and practices relating to recruitment, performance evaluation, talent management, remuneration, and promotion.
Level and role-appropriate training and capability development programs around diversity, unconscious bias, and inclusion.
We also partner with, and sponsor, various organisations to assist us on our Inclusion and Diversity journey:
Diversity Council of Australia
Diverse Women in Law
Career Seekers Refugees Internship Program 
Dive In Festival for Diversity and Inclusion in Insurance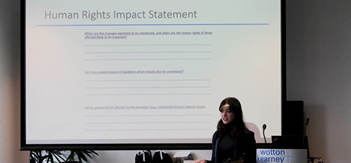 Wotton + Kearney's pro bono practice is led by an amazing pro bono partner, consultant and coordinator, who are supported by the entire Firm and the resources of our Legalign Global alliance.
 
We have pro bono opportunities in each of our Australian offices. There is something for everyone, whether it's seeing clients in a regular clinic, taking on ad hoc referrals, or contributing to law reform research and writing, and advocacy.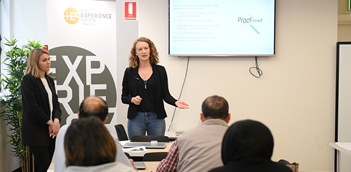 W+K is Flex, for everyone, no permission required! 
Last year, our Chief Executive Partner David Kearney launched a FLEX model our people helped to build which aims to support them to manage their work and personal commitments. Our flexible work policy empowers individuals to fulfil their work and life responsibilities in a way that best suits them. It's one of the ways we're putting People First at W+K.