Grad Programs
With multiple vacancies
735
Last 12 months
Job Growth
Increase/decrease of jobs
9.7%
Last 12 months to the year before
Average Salary
For graduate accountants
55 - 60K
What's it like to be a Graduate Accountant?
Graduate Accounting positions can lead to a wide range of careers so it's important to get an understanding of what kind of accounting job you'd like to end up in next 5 to 10 years and how you'd like to specialise.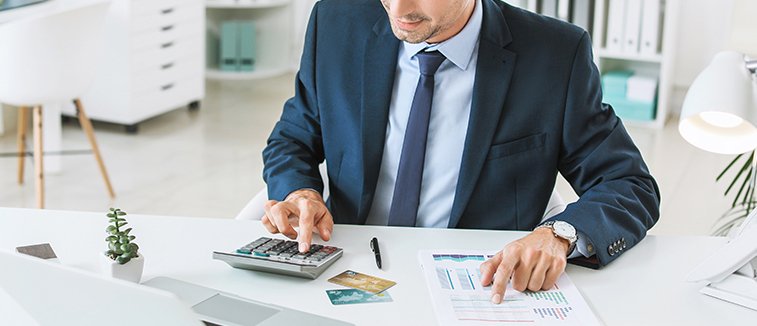 Tasks and duties you could be responsible for as a graduate accountant:
Examining financial statements covering everything from income through to expenditure either internally or for clients
Preparing financial documents for a variety of stakeholders
Ensuring business operating compliance with government laws and regulations
Training internal staff or even external clients on new tools, best practices and law changes
Providing advice on business plans, company structures and tools to be leveraged to achieve business goals
Being involved in mergers and acquisitions as well as other strategic investment projects
How much do accounting graduates earn?
Graduate Accountants on average start around $55,000 per year. The location that you end up working can also have an impact which you can see below:
Most common salary for Accounting is in
Do I need to do an accounting internship?
Beyond relevant work experience, many large employers who have accounting graduate programs will offer grads who have completed these programs first preference on graduate roles. The main reason is that by doing an internship, employers get to see what you are capable of first hand and can be confident that you understand the company and are going to be a good fit.
How to become a graduate accountant?
Beyond searching all the accounting graduate jobs on gradconnection there are a number of things that can factor in to being successful:

Bachelor degree
For graduate accounting roles this is a strong pre-requisite

Join an Industry body
Join an Industry body like Chartered Accountants Australia and New Zealand. This will help you stay up to date on changes, undertake certified industry training and grow your professional network.

Work experience
This will help you get pick up some desirable skills to set you ahead of other applicants

Join a business
Join a business focussed business student society at your university
Accounting Industry Bodies
Chartered Accountants Australia and New Zealand
Chartered Accountants Australia and New Zealand is a professional body of over 115,000 diverse, talented and financially astute members who use their skills every day to make a difference for businesses and communities all over the world. Chartered Accountants display exceptional thinking and have a superior grasp of business that truly marks them unique in the marketplace. They work at some of the highest levels in business in some of the world's largest organisations. CAs can apply their skills to business challenges in virtually every sphere of business - from audit and tax, to corporate finance, to management and leadership in a rich variety of enterprises around the globe. The possibilities are endless.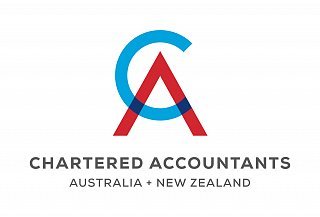 What kind of Accounting jobs are there?
Our friends at SEEK have analysed the most popular job's and their details such as salary, location etc and compiled the most popular accounting jobs. Whilst you are still trying to secure your first accounting role, understanding where you want your to career to go can also help as a talking point in your interview.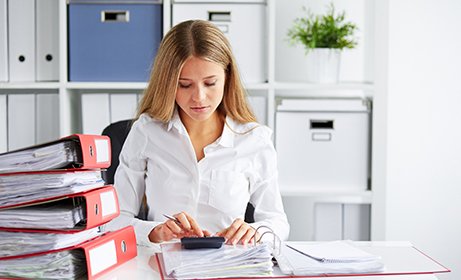 Management Accountant
Drives business decisions to shape an organisation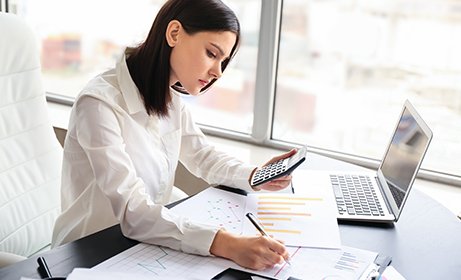 Systems Accountant
A focus on technical financial systems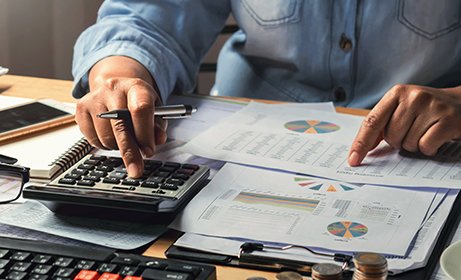 Internal Auditor
Examine financial operations and businesses
What skills are employers looking for?
As a graduate accountant you will be in a position to make a large positive impact to a business accounting and finance function, especially with the right skills. Below are some of the most desirable skills from accounting employers hiring entry level accountants out of university:
IT literacy and software skills
Over the last few years, the accounting industry has been going through a renaissance with technology. Some of the hottest leading tech companies such as Xero are now heavily ingrained in the accounting industry so is something that you can't ignore, even as a graduate.
Excel Skills
Whilst technology is shaping the accounting industry, excel still makes the world go around. Demonstrating to an employer that you know when to use VLOOKUP vs INDEX matches or how to generate an EBITDA margin on the fly will go a long way to securing your first accounting grad job.
Interpersonal Skills
Whilst you have to be well across financial data, tools and processes, accountants have a large amount of relationship building to do. You'll be working with and advising senior leaders, training colleagues and meeting with external parties like regulatory bodies or clients
Time management
Accounting can be seasonal with things like EOFY and monthly accounting processes. Demonstrating effective time management to an accounting employer is important to show you are going to be ready for these peak and important time periods.
Up to date knowledge
Accounting and tax laws are constantly changing and have heavy impacts on how businesses might operate within a certain economic climate
Employers sometimes search for very specific skills so make sure you update your profile to ensure that they can always find you
What are the best Accounting companies?
Each year, we crunch the numbers on who the most desirable graduate accounting employers are with our Top100 Competition, made up by hundreds of thousands of votes from students on where they are applying to work.
When do employers hire accounting graduates?
Take a look below to see when employers are busiest hiring accounting students and when you need to be ready to apply:
Insights from accounting graduates

Nikolai P

Kordamentha - Business Analyst (Restructuring)
What do you think made you stand out against other candidates in the recruitment process?
Having completed 2 internships one for 6 months at PricewaterhouseCoopers (PwC) and the second at Coca-Cola Amatil. On top of this doing multiple extra-circular to sow I had different aspects of my life and liked to get involved in both the university and my local community.
What do you think was the hardest part of your job hunt?
The hardest part is definitely the questionaries and psych test before the first face to face interviews. Trying to set yourself apart from the thousands of candidates through the online medium is so hard especially when the questionnaires have word limits and you are trying to fit everything about you into them.

Michael L

PwC Australia - Forensics team within the Risk Consulting
What do you think made you stand out against other candidates in the recruitment process?
I reckon what made me stand out against other candidates in the recruitment process was my depth of experiences. Since being inducted into the 2019 Top 100 Future Leaders, I have further empowered my belief in personal and professional development. I became a Peer Mentor to ten, First Year students from the Faculty of Business and Economics at the University of Melbourne, I joined the committee of the Finance Students' Association at the University of Melbourne. I worked at a boutique accounting firm and gained practical tax experience and eventually interned at PwC Australia in the Consulting business line during March-May of this year. The invaluable Top 100 experience has also been a robust discussion point and has enabled me to highlight my proudest achievement during interviews with recruiters.
What do you think was the hardest part of your job hunt?
With the IBL placement at PwC Australia, I applied through the University of Melbourne. The hardest part of their job hunt was the process of vetting candidates throughout the application process. Ultimately, the program only extended one position in the Consulting (Forensics) team so it would have been a particularly tricky process in comparing and selecting a successful candidate.
What accounting graduate jobs are there?
We have many employers signed up to GradConenction who hire accounting graduates. Check out a few below to get you started