Grad Programs
With multiple vacancies
458
Last 12 months
Job Growth
Increase/decrease of jobs
9.7%
Last 12 months to the year before
Average Salary
For graduate lawyers
65 - 75k
What's it like to be a Graduate Lawyer?
Working at the top end of the legal profession can be a high pressure environment, regardless if you are working for a top tier firm or a community legal centre. Being a legal graduate can however be a highly rewarding profession due to your advice and work directly advises and impacts large companies or individuals on a personal and professional basis.

There are a number of reasons that you need to be prepared for when it comes to strange working hours but the key thing to understand is the legal profession is driven and thrives on tough deadlines. Fast paced deals can often result in last minute instructions from the client and partners and with the meticulous nature of the law acting on these instructions can make or break a case or deal.

There are a number of different legal areas and it doesn't matter if you end up working on the cutting edge of law with leading companies and personalities, through to serving the community one of the most rewarding parts of the legal profession stated by graduates is that you represent your client whilst acting as their voice to make sure their needs are met.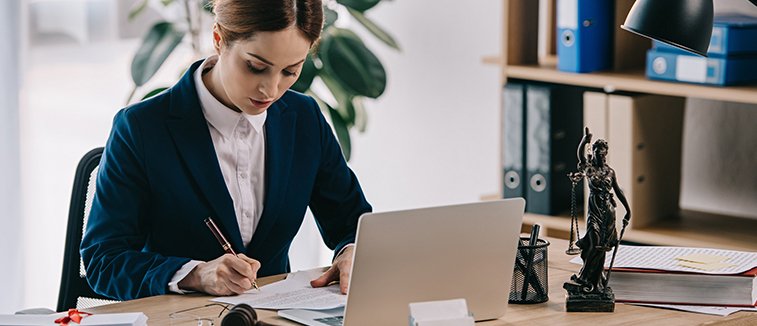 Tasks and duties you could be responsible for as a graduate lawyer:
Preparing, assessing and reviewing contracts and agreements
Research and compile case files and reports
Offer general support to Senior partners, Solicitors, Lawyers and/or judges
Representing clients, both companies an Indvidual's in court, mediation sessions and tribunals
Visiting and working with clients or working with other business units to achieve business goals
Extremely accurate timekeeping
How much do law graduates earn?
Graduate Lawyers on average start around $70,000 per year. The location that you end up working can also have an impact which you can see below:
Most common salary for Law is in
Do I need to do a clerkship or internship?
If you are looking at attaining a legal graduate position at a reputable firm, many will prioritise those with clerkship experience so you should absolutely do one. More information on this here in our in-depth run through on all things clerkship related.
How to become a graduate lawyer?
Beyond searching all the law graduate jobs on GradConnection, there are a number of things that will help you in securing a legal graduate job:

Bachelor Degree
A bachelor degree is a must and most law firms will turn you away without one. Whilst less important, attending the right law school can help

Clerkships
Clerkships are a must and will go a long way in demonstrating to a firm that you can handle the legal profession.

Volunteer
Beyond using services like SEEK volunteer to gain experience, a number of local community legal practices are always in need of the expertise law graduates hold.

Engage with your local law society
Whilst there are practical elements around PLT and other training and oversight of the law industry, law society events can provide you with many strong networking opportunities and have you rubbing shoulders with lawyers who might potentially hire you in the future.
What kind of legal jobs are there?
Our friends at SEEK have analysed the most popular job's and their details such as salary, location etc and compiled the most popular legal jobs. Whilst you are still trying to secure your first law role, understanding where you want your to career to go can also help as a talking point in your interview.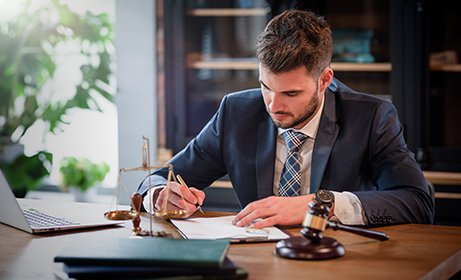 Lawyer
The voice of companies and individuals in a wide range of scenarios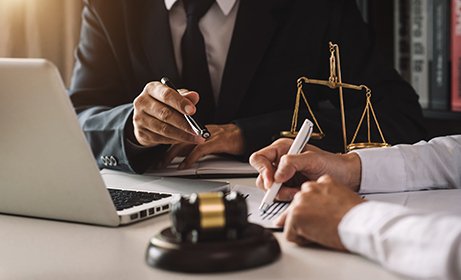 Employment Lawyer
Governing the rights of people, employers and employees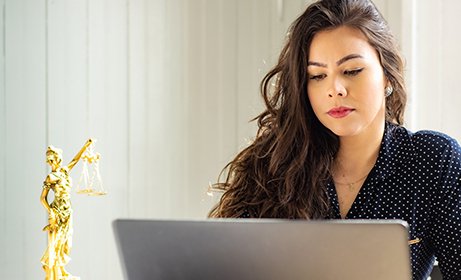 Family Lawyer
Dealing with all family matters, adoptions, divorces and settlements
What skills are law graduate employers looking for?
As a graduate in the legal profession, even from day one you are in a position to make or break a case, deal or anything else that needs to follow the letter of the law. Because of this, the legal employers on GradConnection are looking for some very specific things
Attention to detail
The small details can have large impacts on legal proceedings. Being able to pick up on small details as well as covering them off yourself is a top trait employers look for and will be assessed at every step, from your cover letter through to your case studies in the application process.
Resilience
With the high demands of tight turnaround times, a huge amount on the line and not always a positive outcome at the end of massive effort, employers are looking for grads who can take this in their stride and keep going
Strong grasp on language
When it comes to contracts, being concise, avoiding ambiguity and clearly conveying what your client requires is extremely important
Interpersonal skills
Straight off the bat as a legal graduate you will be potentially working along side senior lawyers and partners within a firm or company. Each one of these partners has their own specialty as well as style when navigating and administering the law so being able to work
Employers sometimes search for very specific skills so make sure you update your profile to ensure that they can always find you
What are the best law firms and companies?
Whilst the top tier firms are the apples of the eye for many aspiring legal graduates, there are a large amount of options and it's important to choose what's right for you:
When do employers hire law graduates?
Take a look below to see when employers are busiest hiring law students and when you need to be ready to apply:
Insights from Law graduates

What do you think made you stand out against other candidates in the recruitment process?
Firstly, I actively sought out opportunities. Be active on Linkedin, post about things you are interested in & apply for jobs even if you think you have no change of success – your genuine enthusiasm will show through in the recruitment process. Secondly, it is so important to be yourself. Any job opportunities I have missed out on are those where I have tried to present myself in a way that I think would appeal to the employer. With my KPMG Law team, I feel confident and comfortable in being my complete self at work!
What do you think was the hardest part of your job hunt?
I think the hardest part of any job hunt is persistence and resilience in the face of rejection. Inevitably, you will not be successful in every job opportunity you pursue. But if you learn to view rejection as an opportunity to refine your application and interview skills, then you will be better placed for success next time around!

What do you think made you stand out against other candidates in the recruitment process?
What made me stand out against other candidates was my diversity of experience. I have worked in a lot of different countries, roles and industries. This demonstrates my genuine desire to learn. Commercial law firms value that kind of curiosity because the sector is changing so quickly and coping with increased disruption. Lawyers of the future will need to be adaptable people who are constantly learning about new issues. Participating in something like GradConnection's Top 100 competition is another activity that helped me prove to Ashurst that I was committed to continued learning.
What do you think was the hardest part of your job hunt?
The hardest part of the job hunt was developing a broader awareness of the whole industry. It isn't something that is included in the selection criteria but is always considered. This awareness affects every part of the process. The skills you focus on in your cover letter and resumes show how well you understand the industry's needs. What you talk about in your interviews reflect this too. The Top100 competition helped me develop my awareness of the commercial industry by asking provoking questions in the process and, later, connecting me with like-minded peers looking to develop their own industry awareness.
What law graduate jobs are there?
We have many employers signed up to GradConnection who hire law graduates. Check out a few below to get you started