Head over to the Schedule page and click the 'Register' button under the discipline day/s you'd like to attend to be taken to the Airmeet event page.
Once there, click the 'Register for this event' button, where you'll be prompted to enter your email address.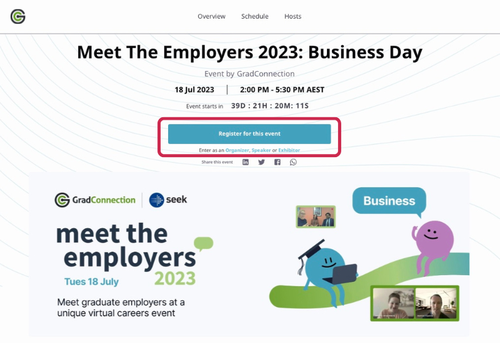 3. Fill out your attendee card.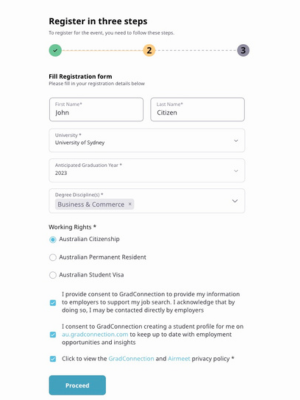 4. You'll then be prompted to check your email to confirm your registration.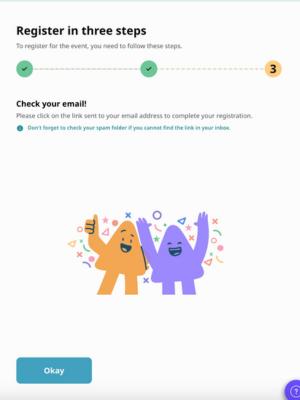 5. Click 'Confirm Registration.' The link located underneath the button is your unique access link and can be used to enter the event on the day.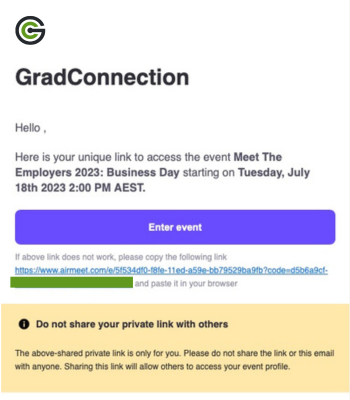 6. Success! If you have successfully registered, and use your unique event access link to enter, the registration button should change to 'Add to calendar'